It's a beautiful night for softball! The Lady Patriots are taking on Weir tonight at I470 ❤️🥎💙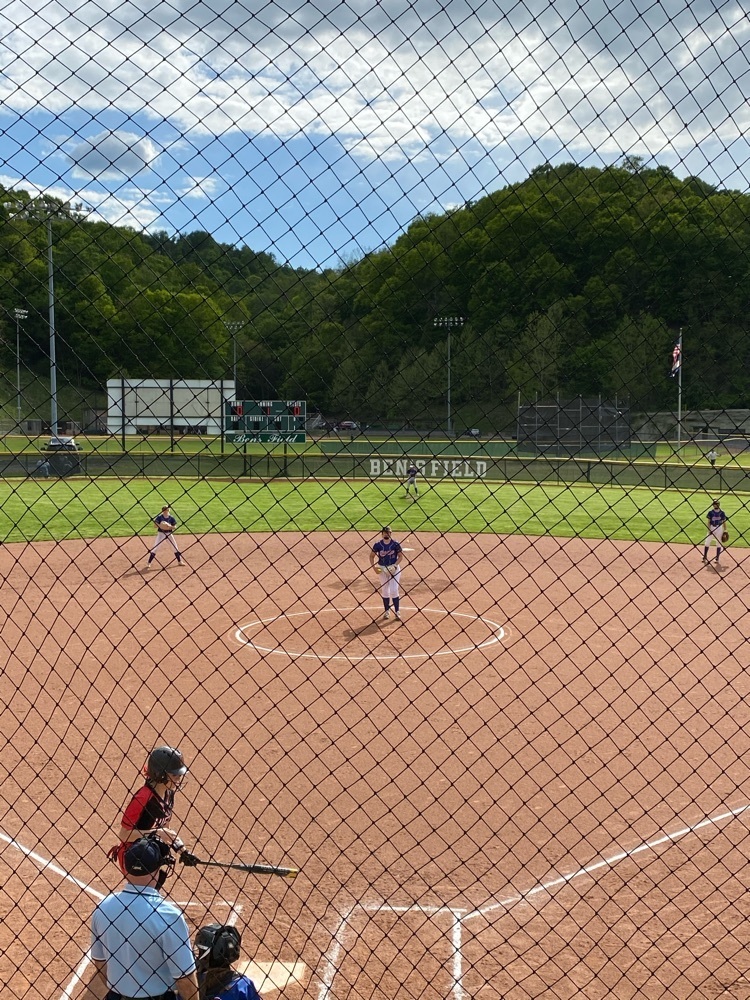 The WPHS competitive robotics team made it to the qualifying round of the WVSSAC pilot competition ranked 10th in the state with a 4-2-1 record before being eliminated. Great work! #experienceTHEPARK #TogetherWeAchieve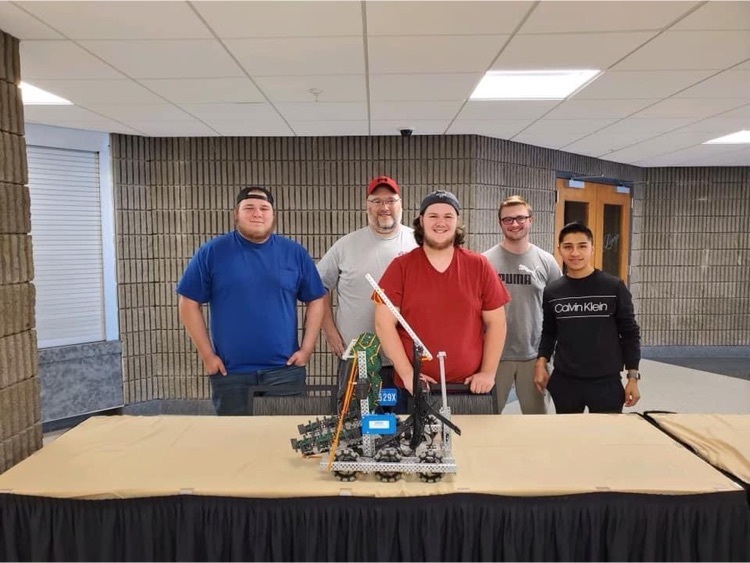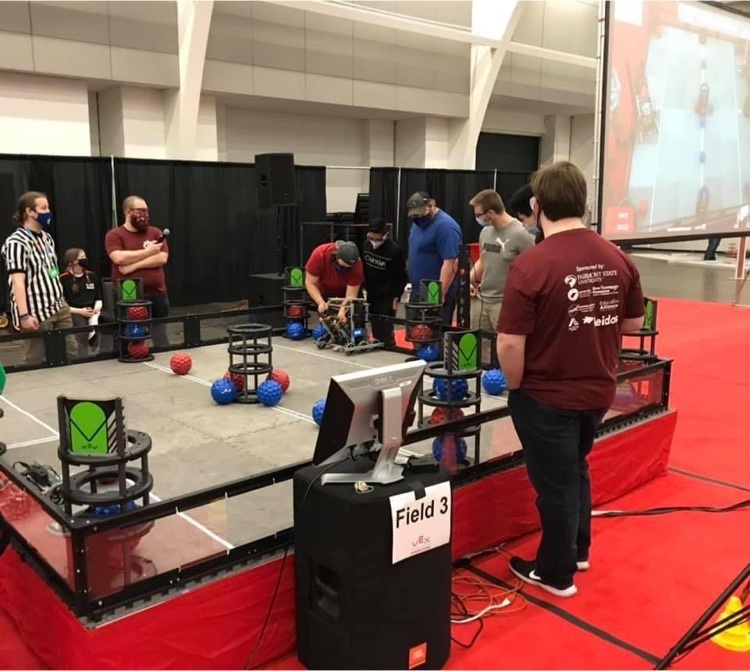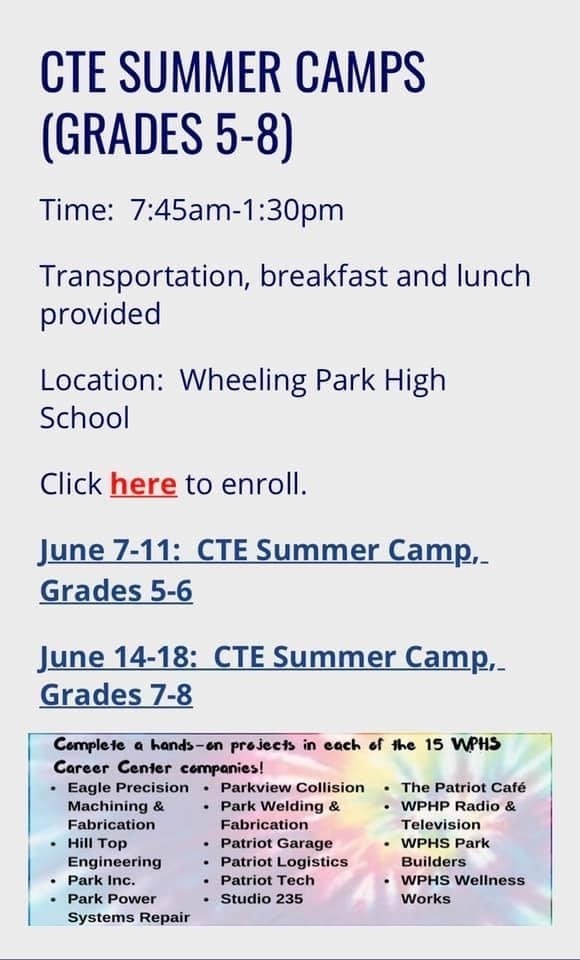 Congratulations to Wheeling Park High School's Dailey Ward for winning second place in the West Virginia Poetry Out Loud Competition!!! The Patriot senior was presented with his award Friday by West Virginia Department of Arts, Culture and History Curator Randall Reid-Smith. West Virginia Commission on the Arts member Susan Hogan, West Virginia Delegate Erikka Storch, Wheeling Park Principal Meredith Dailer and Ohio County Schools Innovation Coach Gail Adams, who is Ward's Poetry Out Loud Coach, were on hand for the presentation. Ward and the presentation will be featured tonight on WRTF7 and WTOV9. Poetry Out Loud is a national arts education program that encourages the study of great poetry by offering free educational materials and a dynamic recitation competition for high school students across the country. This program helps students master public speaking skills, build self-confidence, and learn about literary history and contemporary life. Poetry Out Loud is a partnership of the National Endowment for the Arts, Poetry Foundation, and the state and jurisdictional arts agencies. Since 2005, Poetry Out Loud has grown to reach more than 4 million students and 65,000 teachers from 16,000 schools in every state, the District of Columbia, Puerto Rico, the U.S. Virgin Islands, Guam, and American Samoa.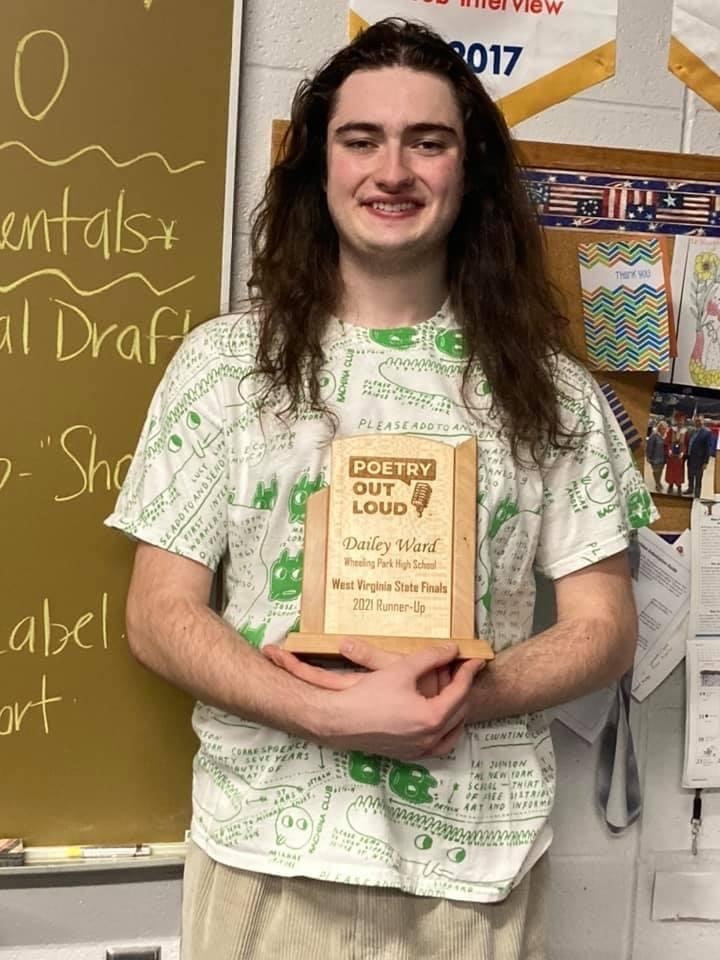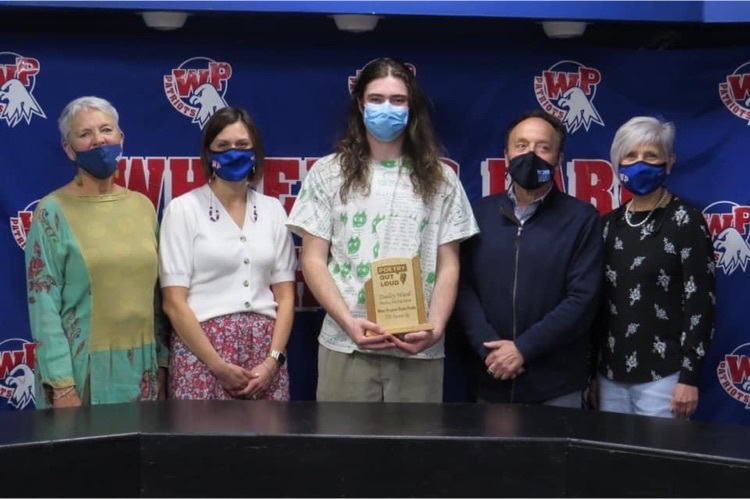 Congratulations to our 2021-2022 WPHS Speech and Debate Team Members!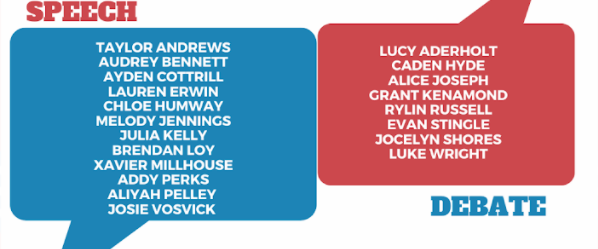 Information regarding the Walk-In COVID Vaccination Clinic is below.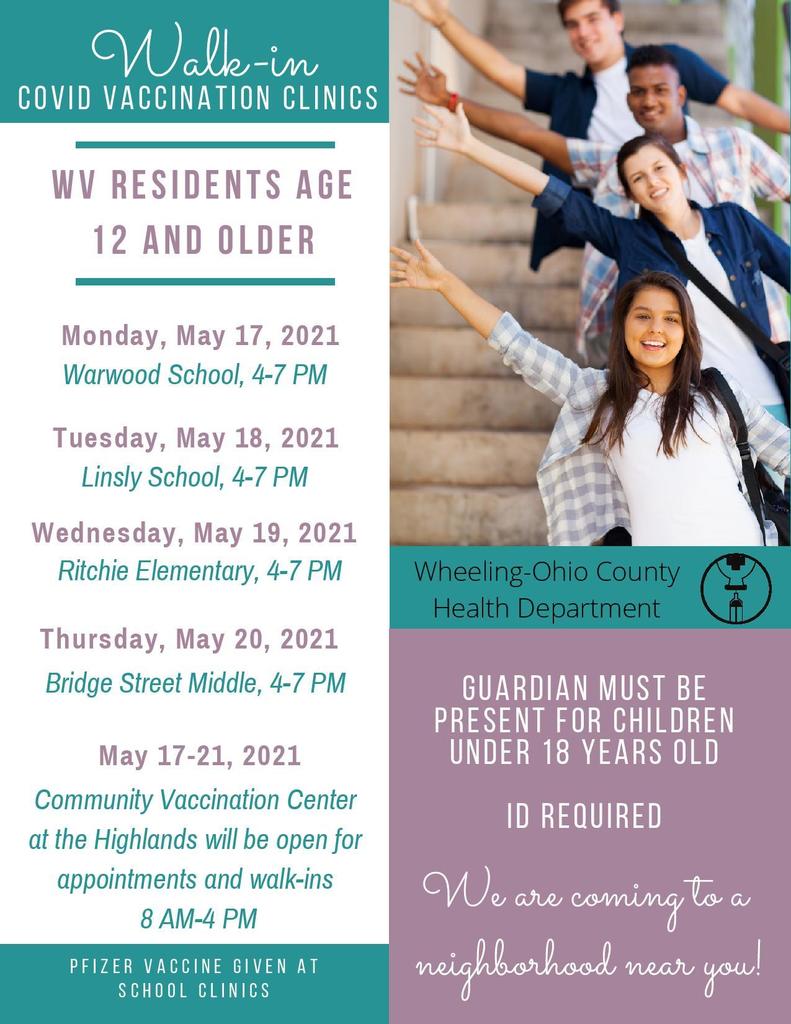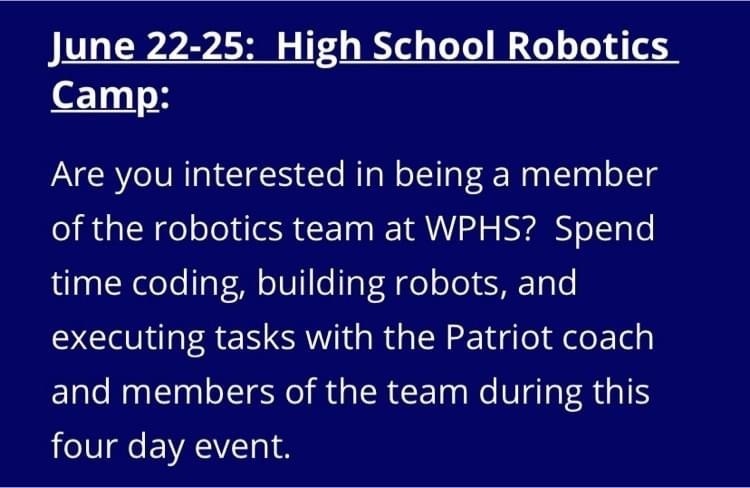 Mark your calendars with these important dates for the 2021-2022 school year!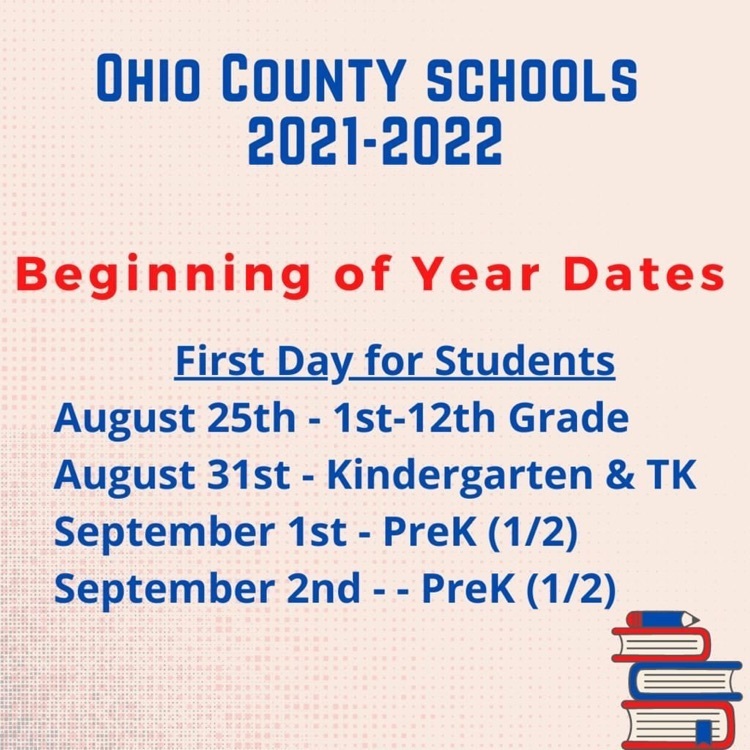 Soccer Booster Meeting May 12, 6:00pm at the WPHS Food Court

Congratulations to our Ohio County Math Field Day Winners for 2021!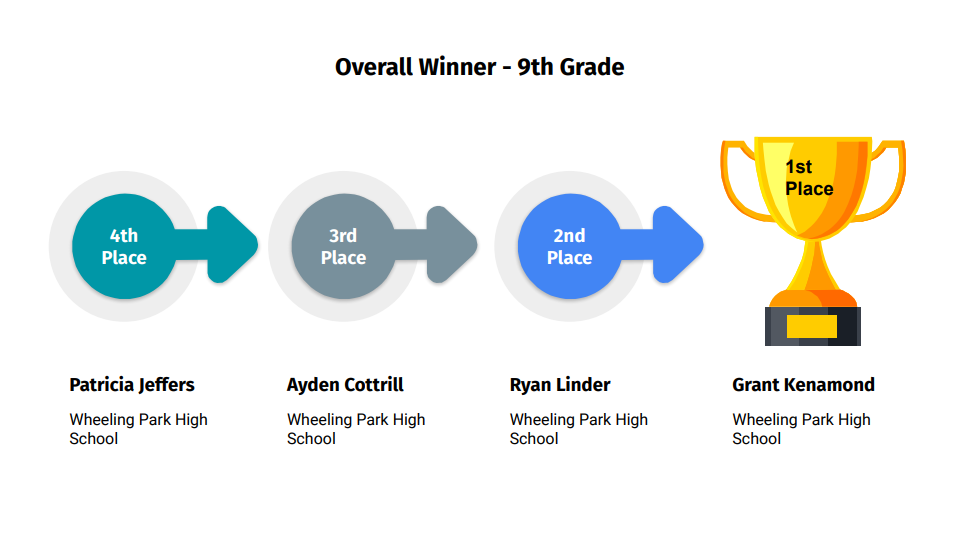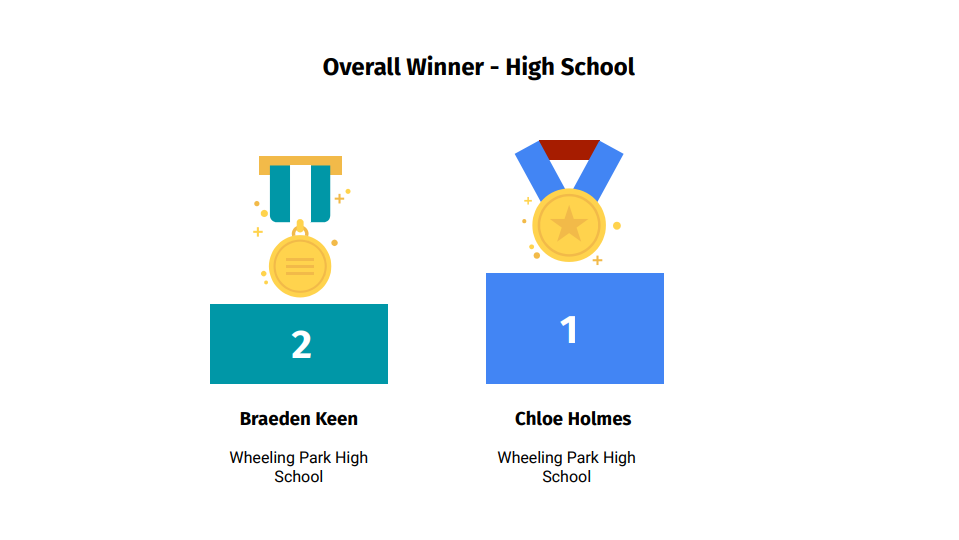 With yesterday's victory, your Lady Patriots Tennis Team are still undefeated @ 9-0 ! Merritt Delk 8-5 Towne Moores 8-4 Taylor Broadwater 8-3 Rachel Simon & Rhiannon Christmas 8-0 Broadwater & Kayla Clatterbuck 8-5 And our WP Boys are 8-1 ! Braeden Keen 8-0 Wyatt Andrews 8-5 Ryan Quickel 8-1 Nick Trischler 8-2 Keen & Andrews 8-1 Trischler & Grant Kenamond 8-2 Quickel & Gavin Goodrich 8-2 #TUFT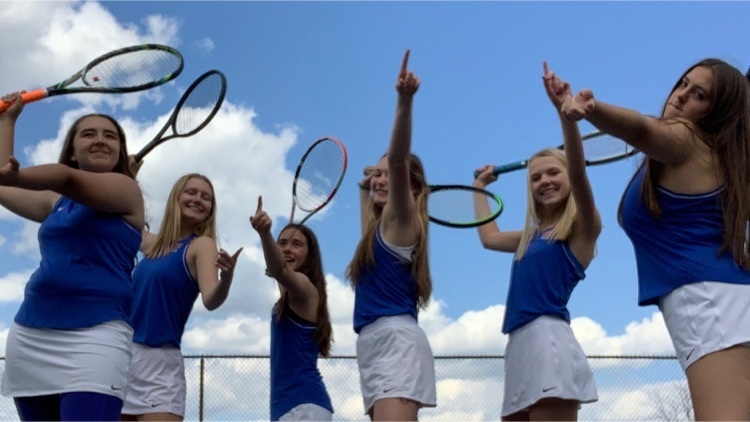 The senior class is selling yard signs! We will be taking orders until May 14th. This fundraiser will help defray the cost of the Senior Sunset Picnic. To order, click the following link!
https://forms.gle/Dhb77dQ4ybZ54RfK6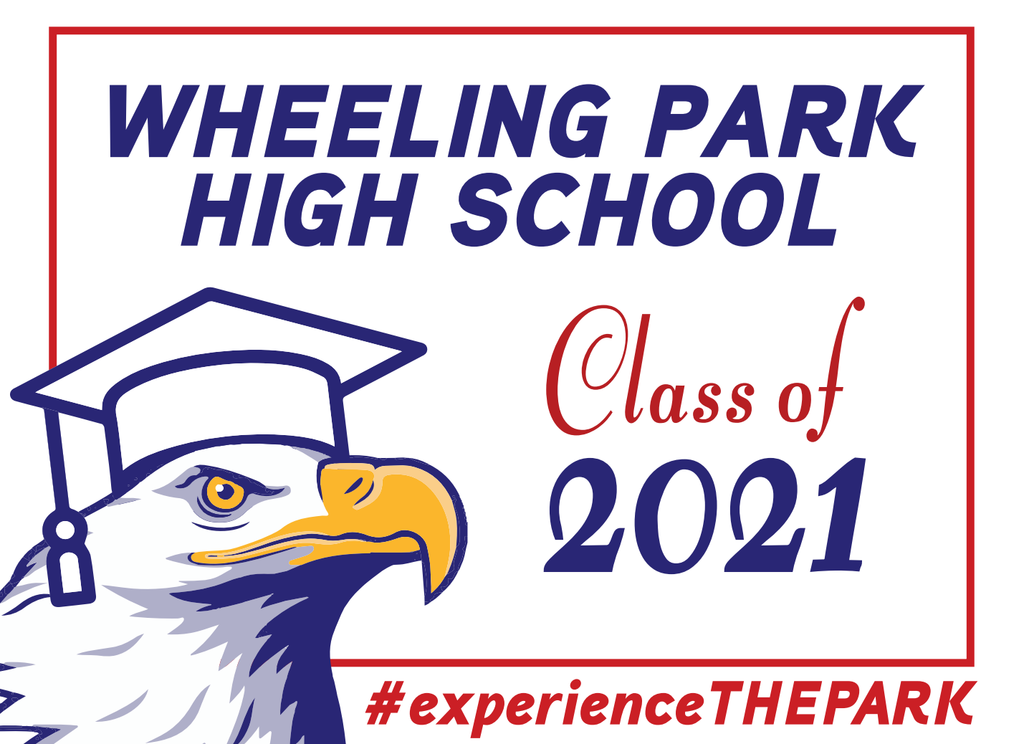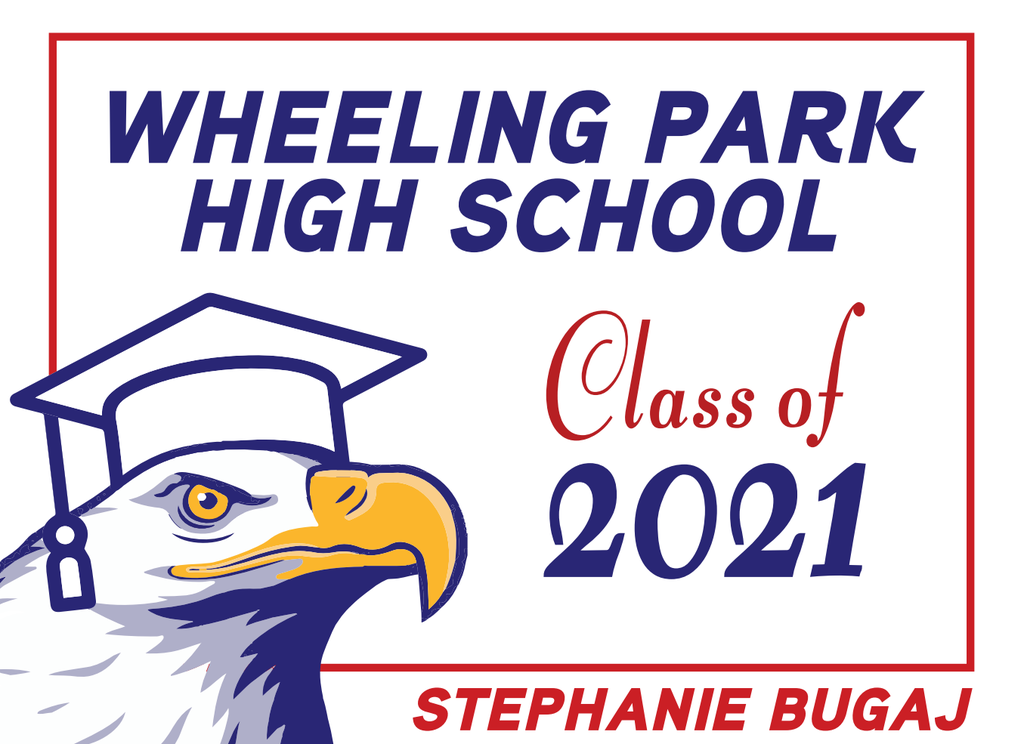 Wheeling Park crushed OVAC competitions today!! 👏🏻👊🏻💪🏻 Baseball defeated Morgantown to take the crown. Girls Track clinches the title and Boys Track pulling in a runner-up finish. ❤️💙What a day for the Patriots!!💙❤️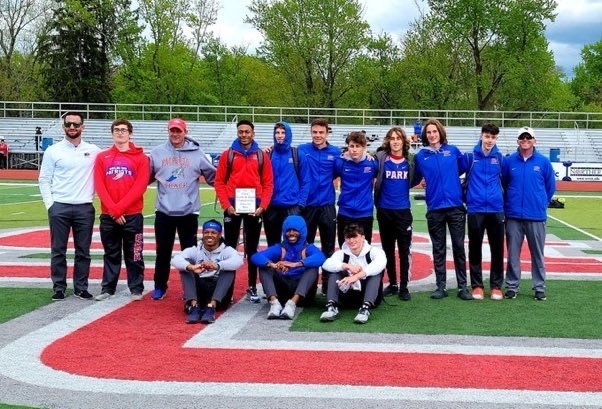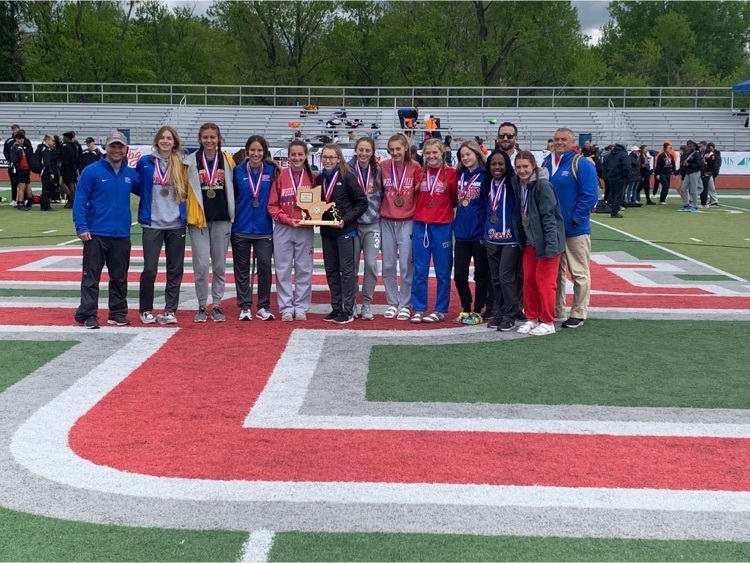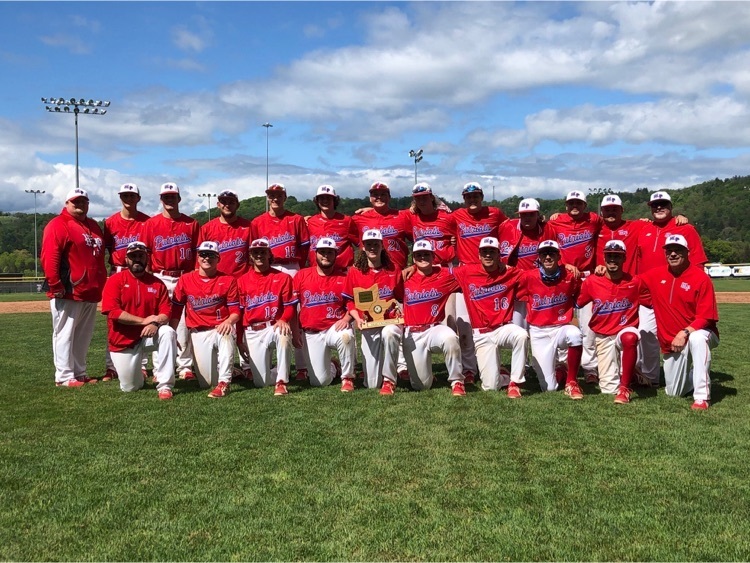 Wheeling Park students can take part in resilience training to combat anxiety thanks to a program initiated by author and U.S. military veteran Duncan Kirkwood along with McDonald's and the City of Wheeling!!! Ms. Dailer will discuss it tonight on @WTRF7News and @WTOV9!!! To register for youth resilience training go to
www.tinyurl.com/99j9nctz
#experienceTHEPARK #TogetherWeAchieve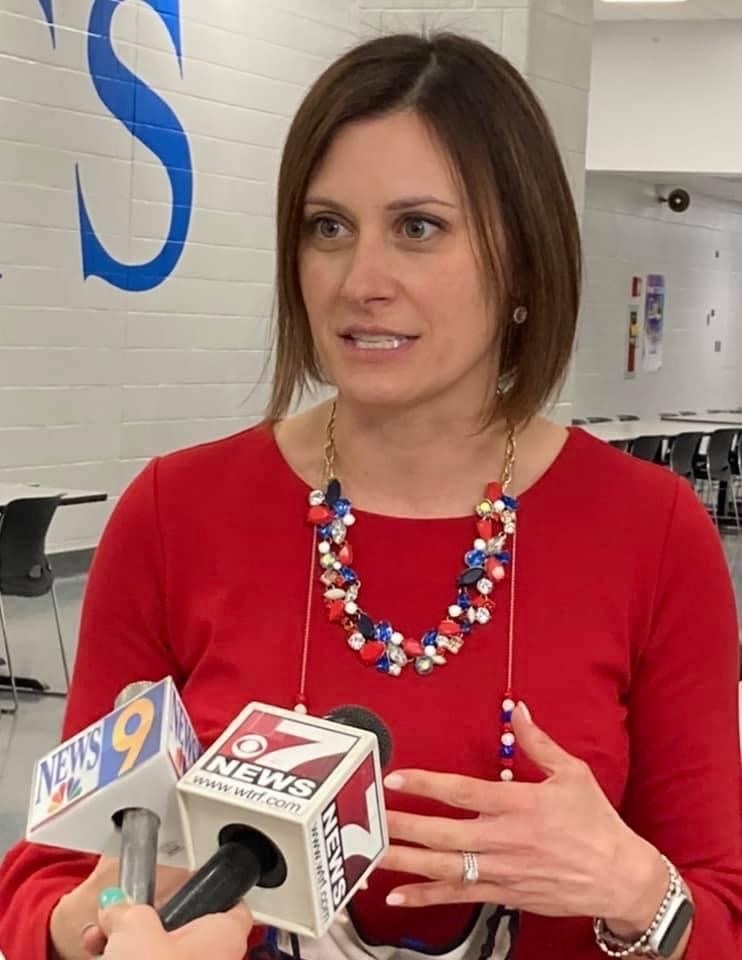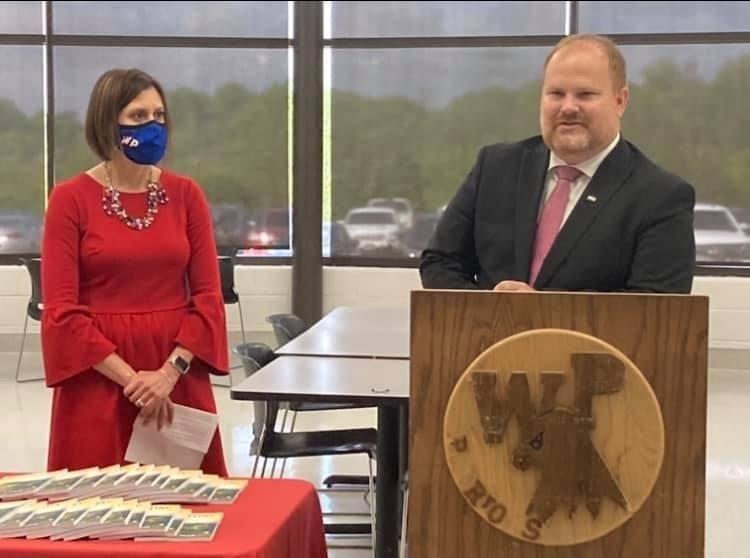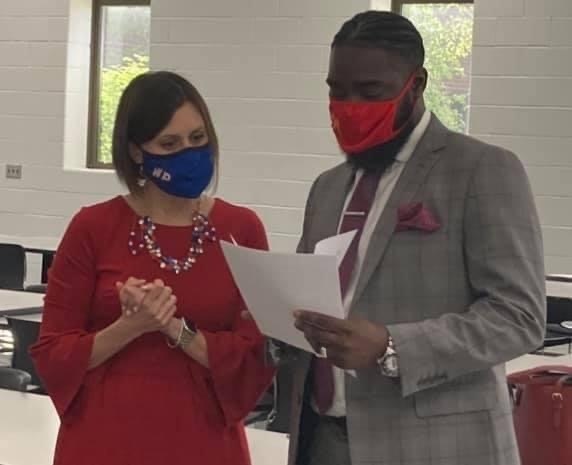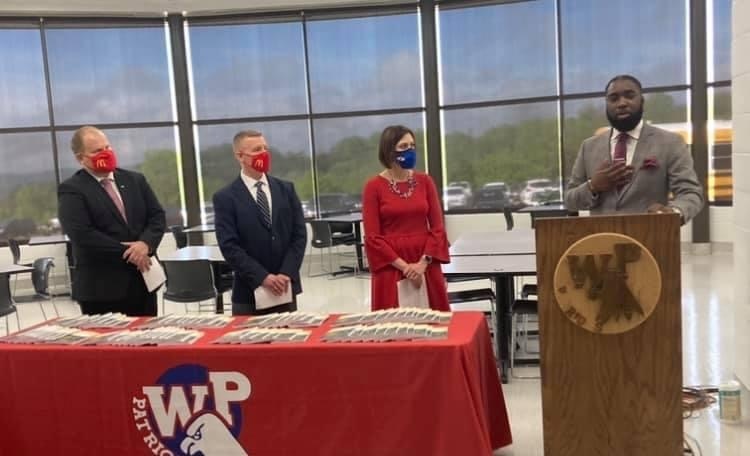 Here's the SCOOP! Many thanks to Coldstone for donating ice cream for today's teacher treat. We hope our teachers know much we appreciate all they do for our students 💙❤️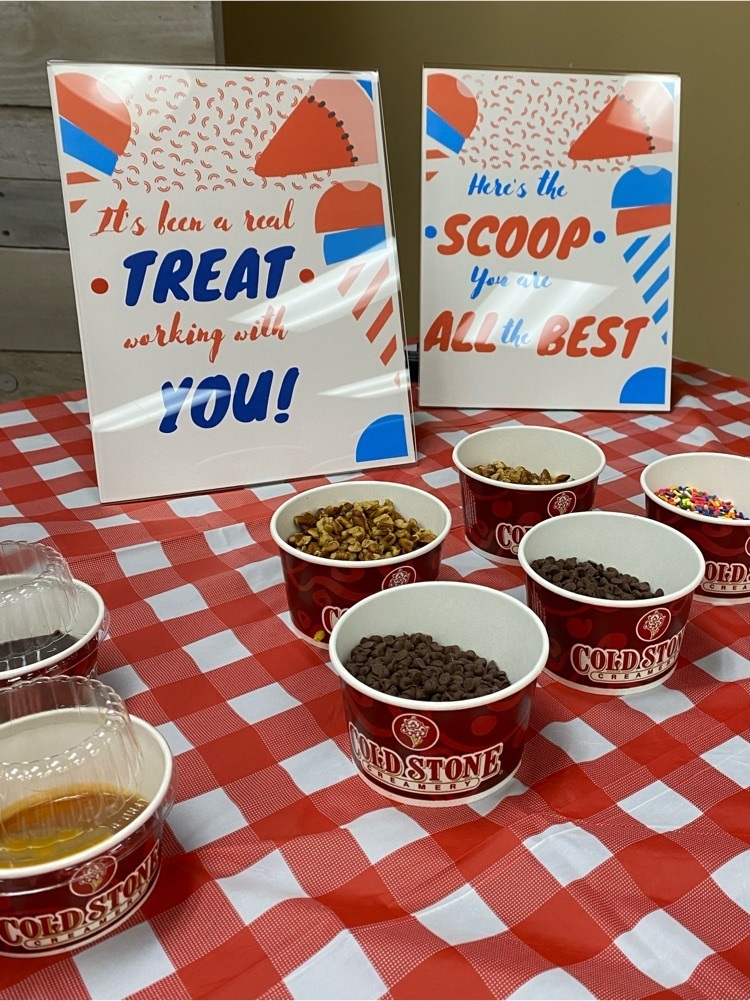 Our Girls Basketball team wrapped up their season this past Thursday in Charleston. They lost a hard fought battle to Morgantown High. These seniors will be greatly missed.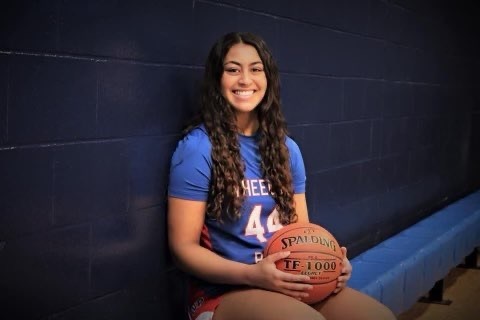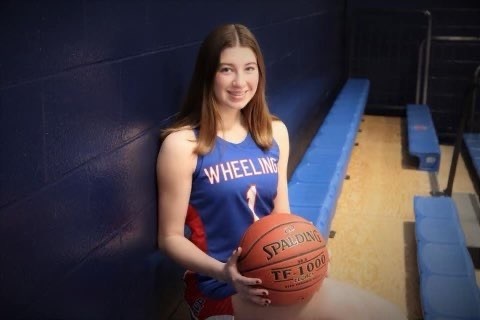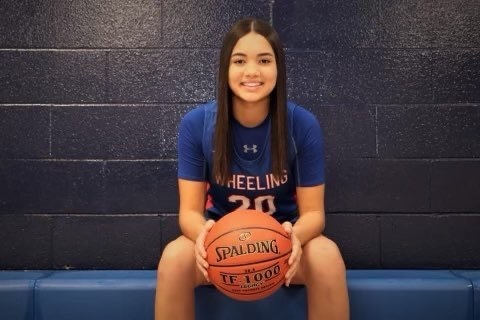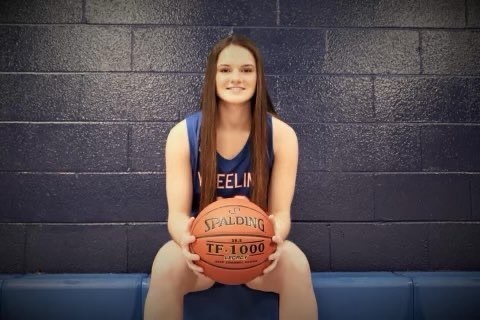 Boys Baseball is in the OVAC finals this Saturday. They play Morgantown High at 1:30 at I470. Good Luck!! ❤️💙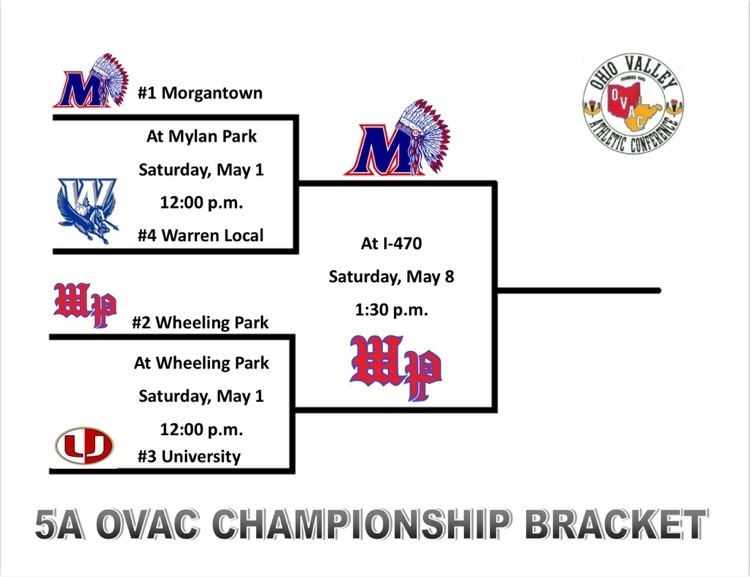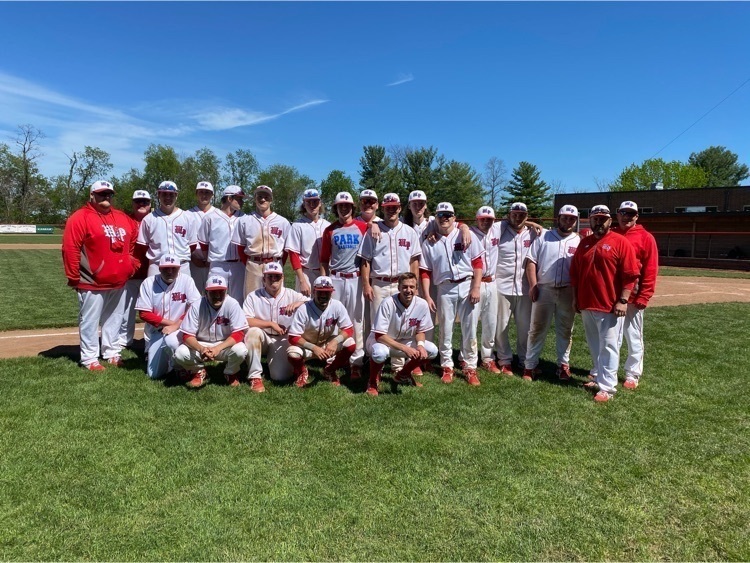 Several of our boy and girl runners qualified for the OVAC Meet this Saturday. Good luck and #runrealfast