Ohio County Archery Information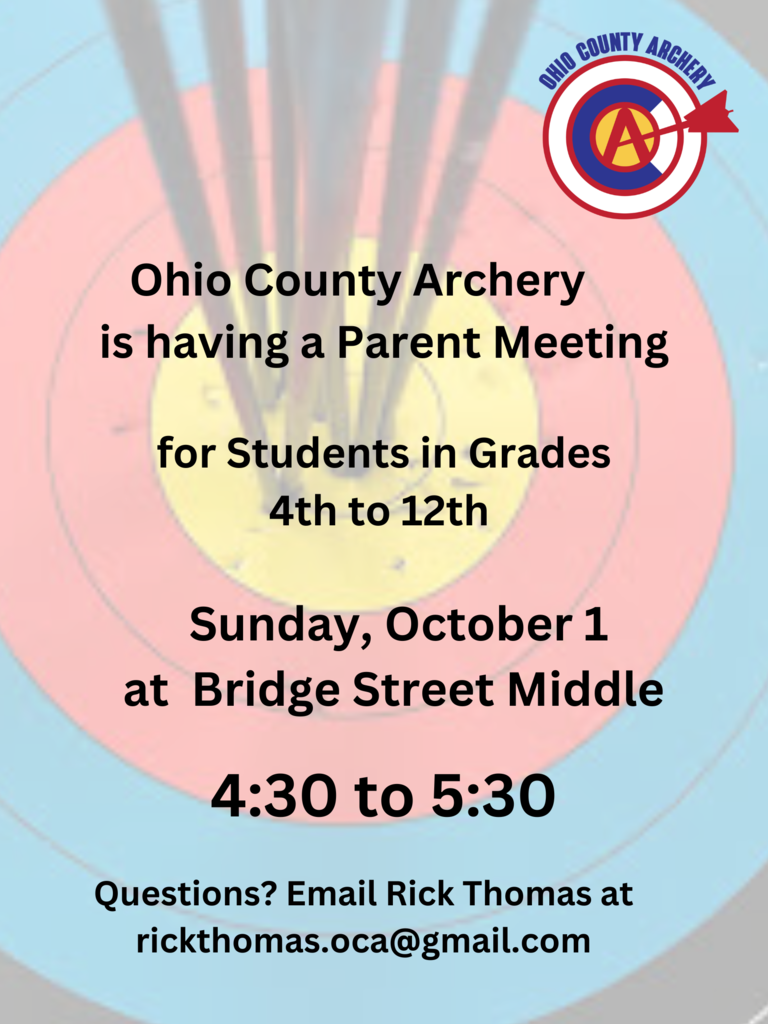 School Picture Days have been scheduled! See the photos for additional information.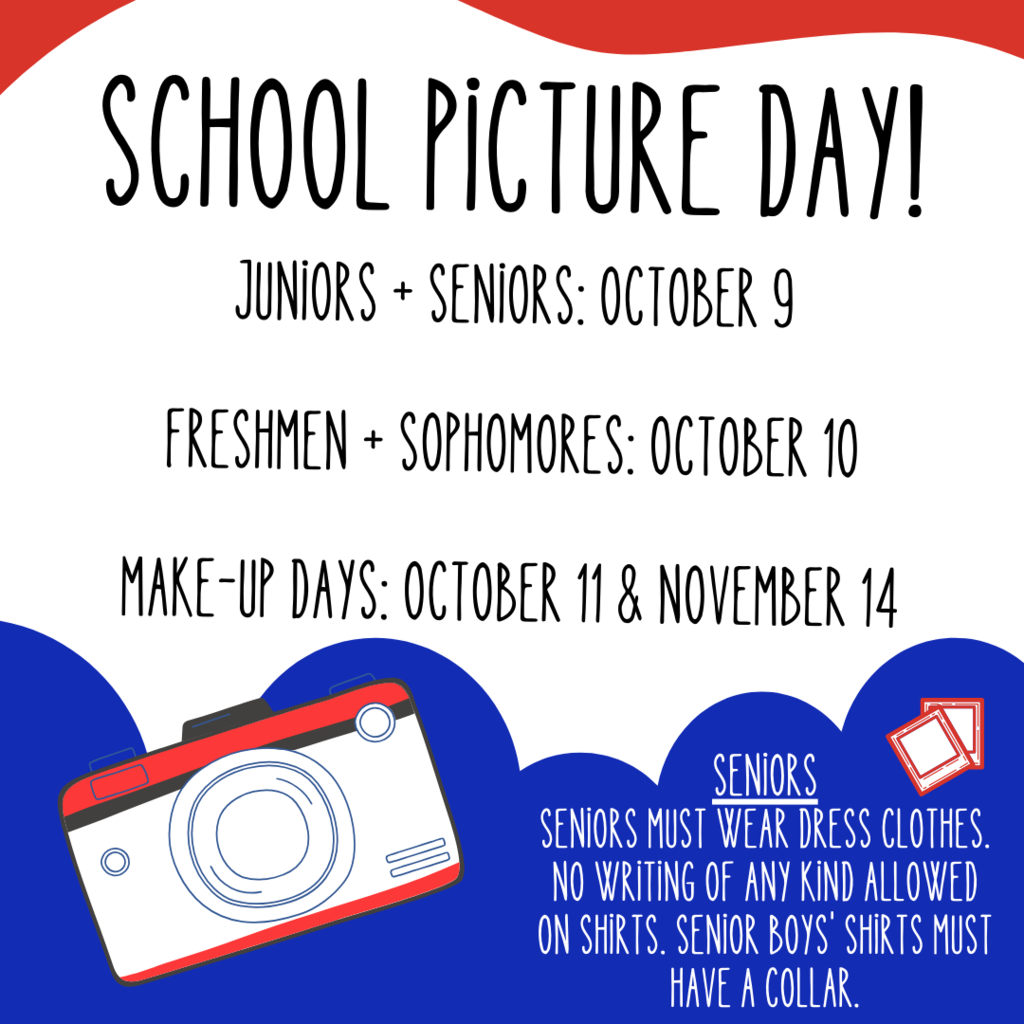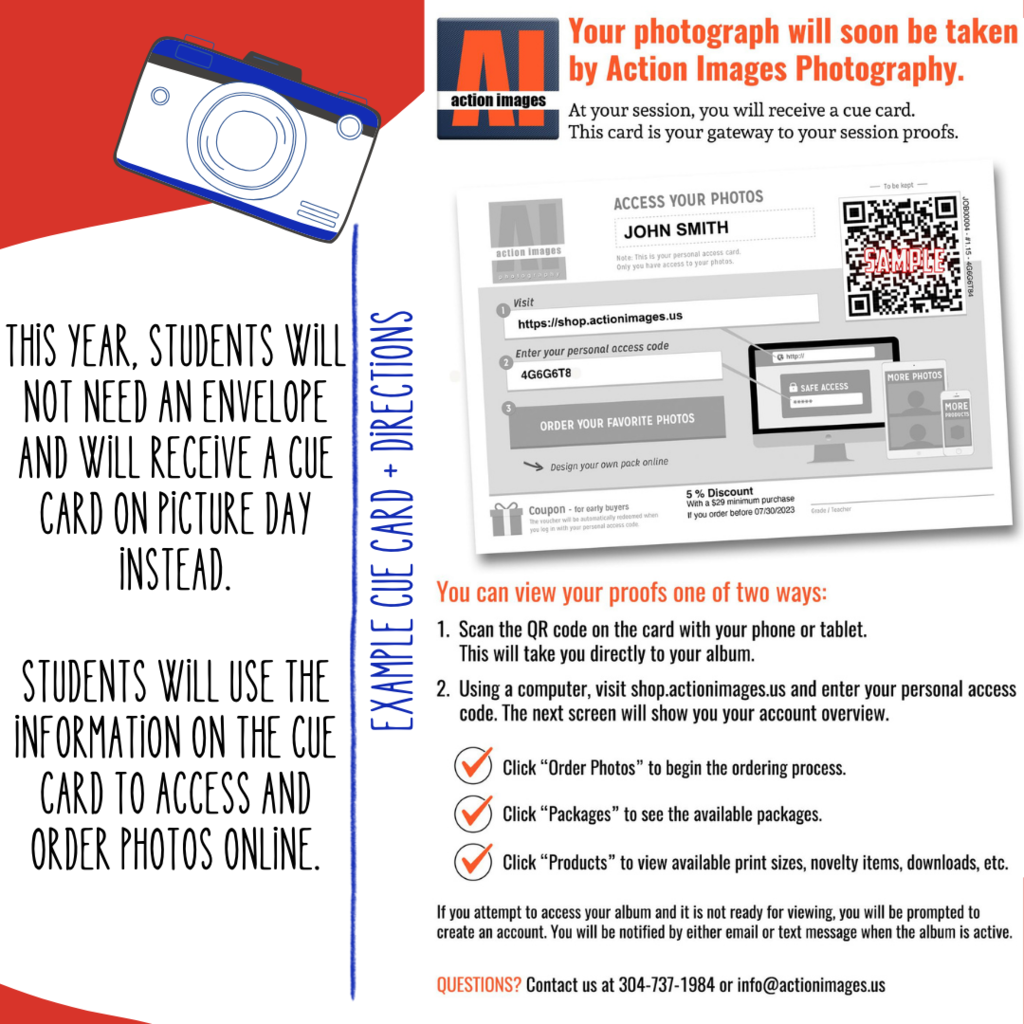 Yearbook Ordering is now available!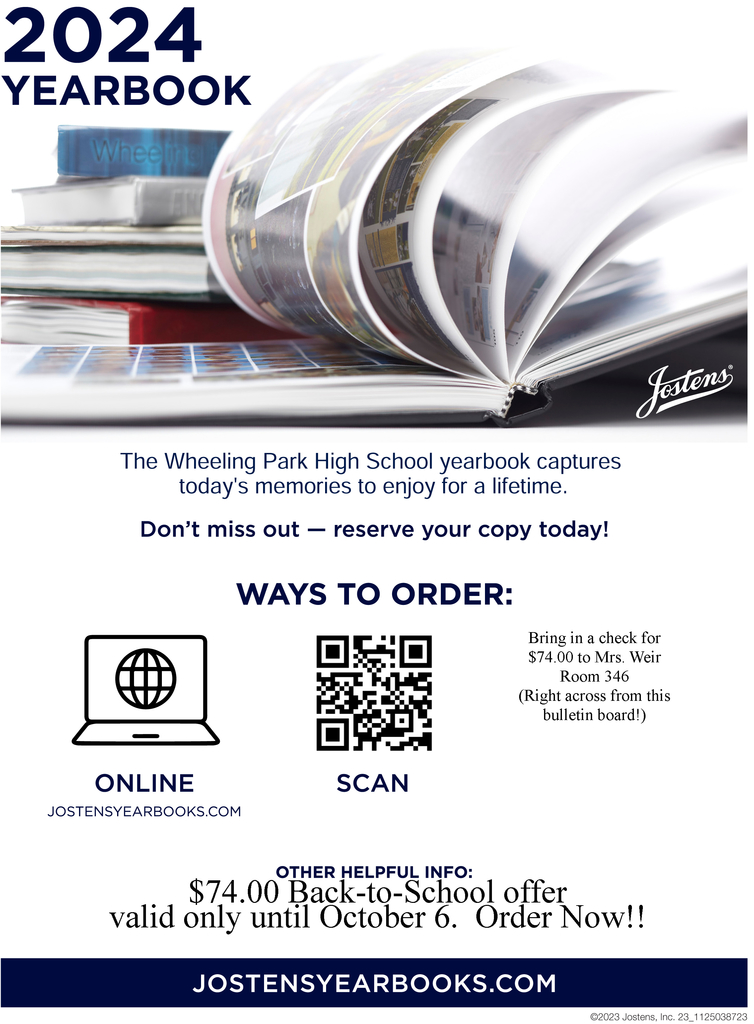 We are wrapping up Attendance Week. Regardless of the week, we want to see you here. If you can't make it, be sure to communicate the absence via parent/dr. note, parent call or email. Attendance Matters!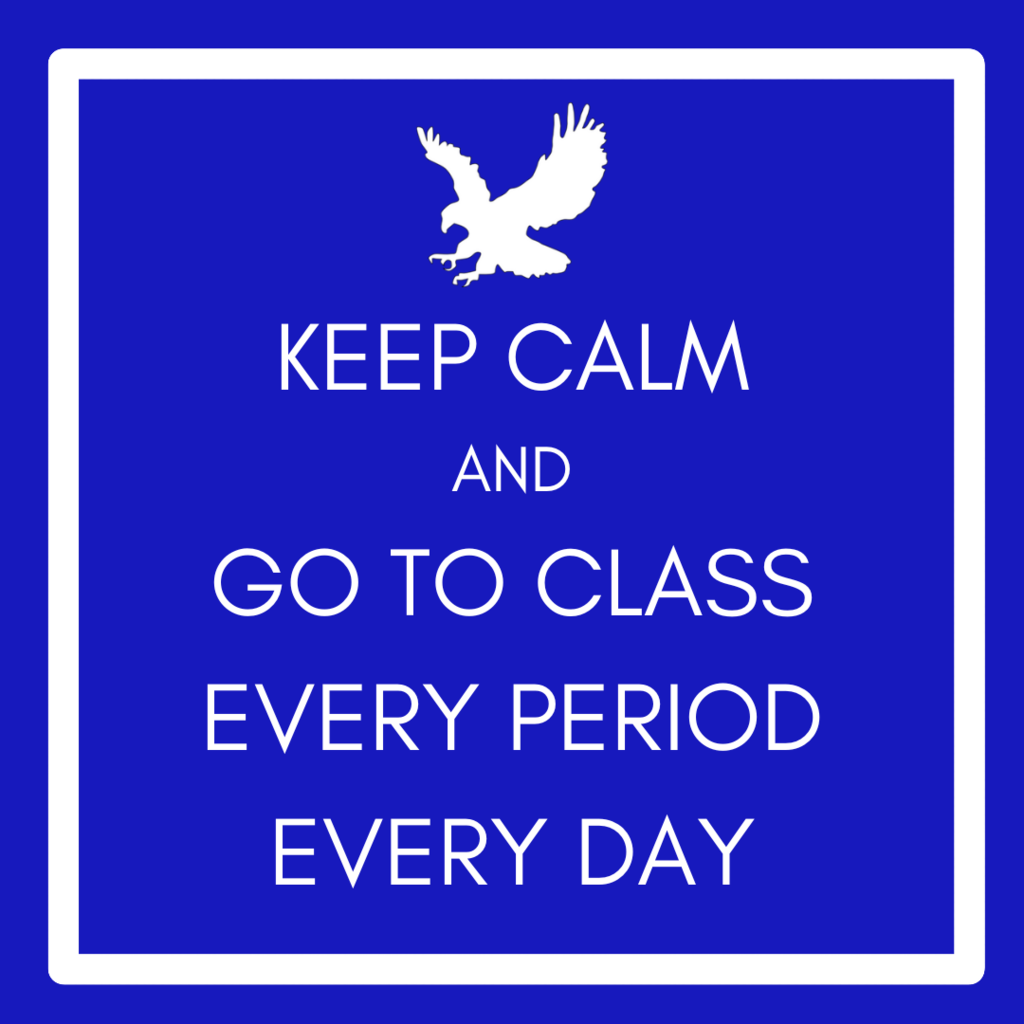 It's Attendance Week and we want to see you here!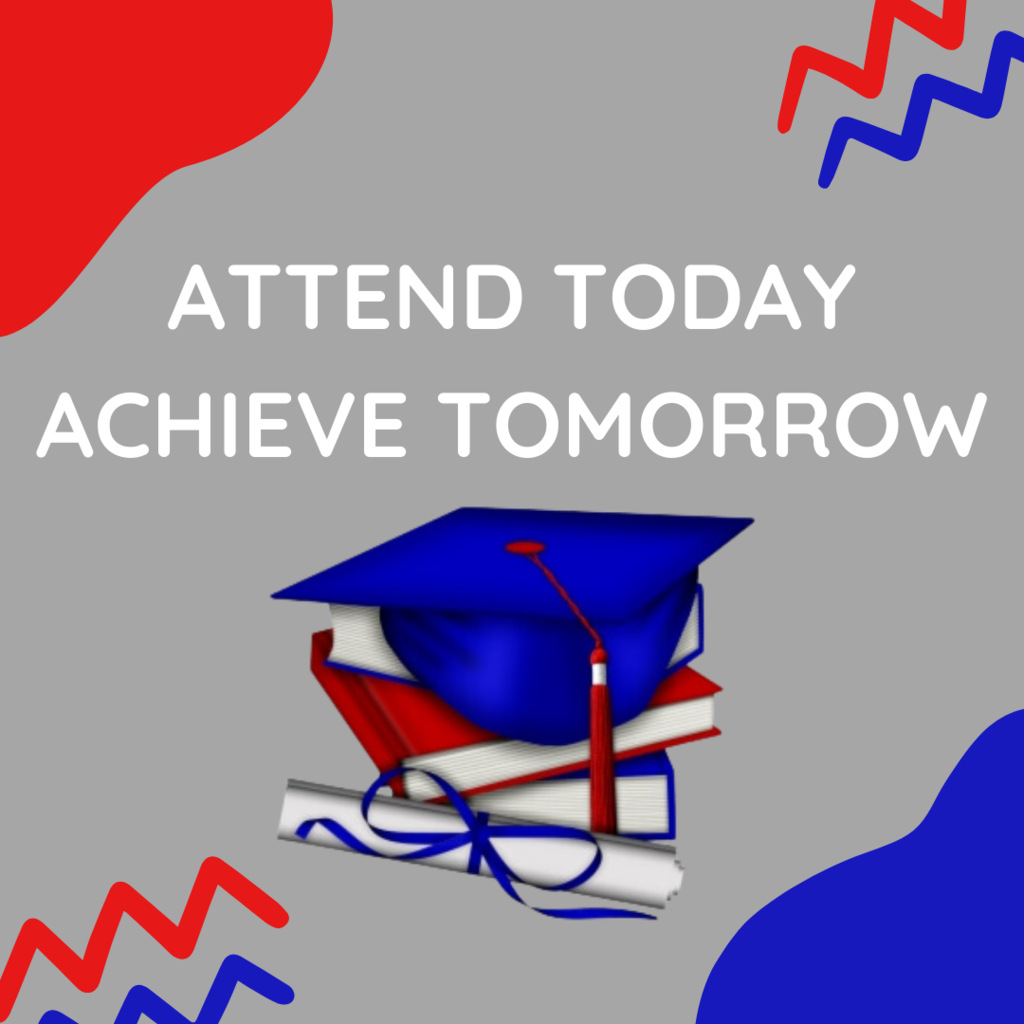 It's Attendance Week and we want to see you here! ** Students received print out of their "uncoded" absences today. Be sure to send in parent/doctor notes to the Concession Stand (before school) and Attendance Secretary (during school) to rectify. **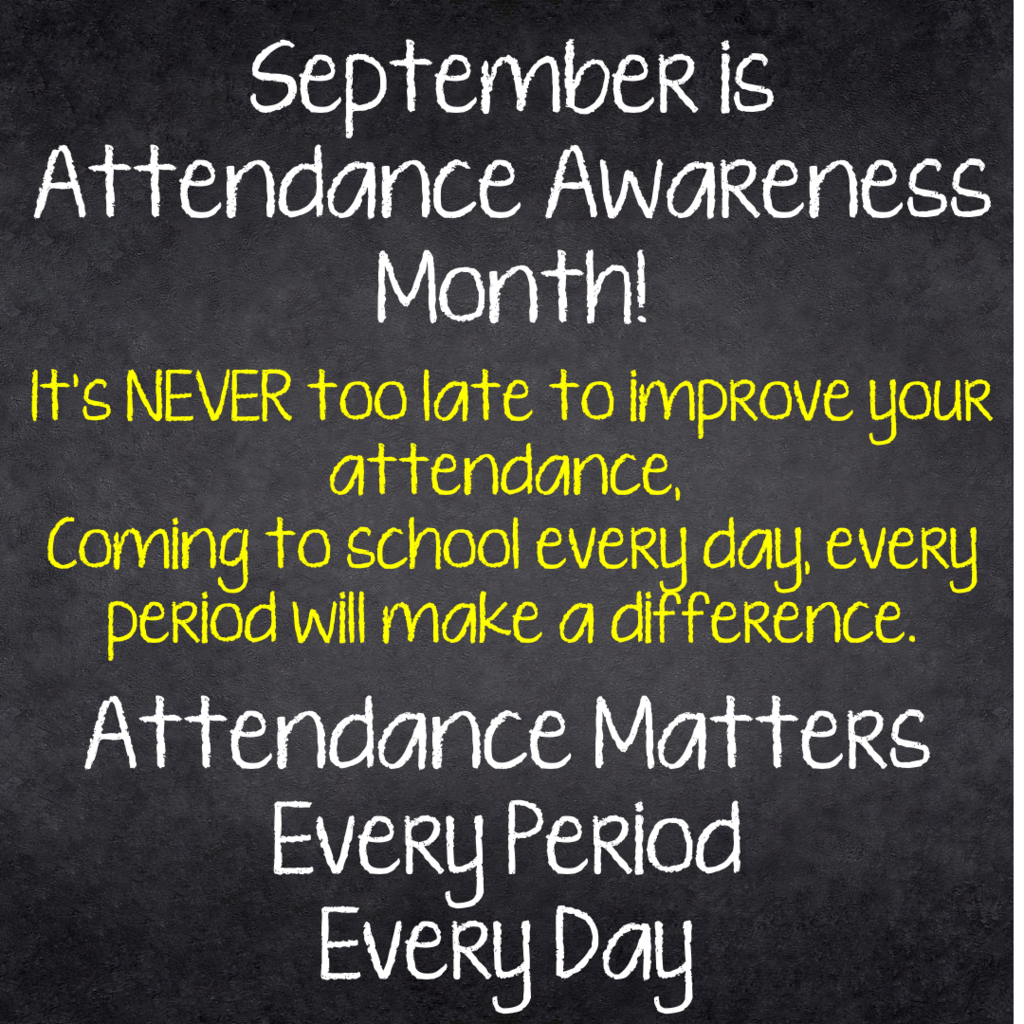 It's Attendance Week and we want to see you here!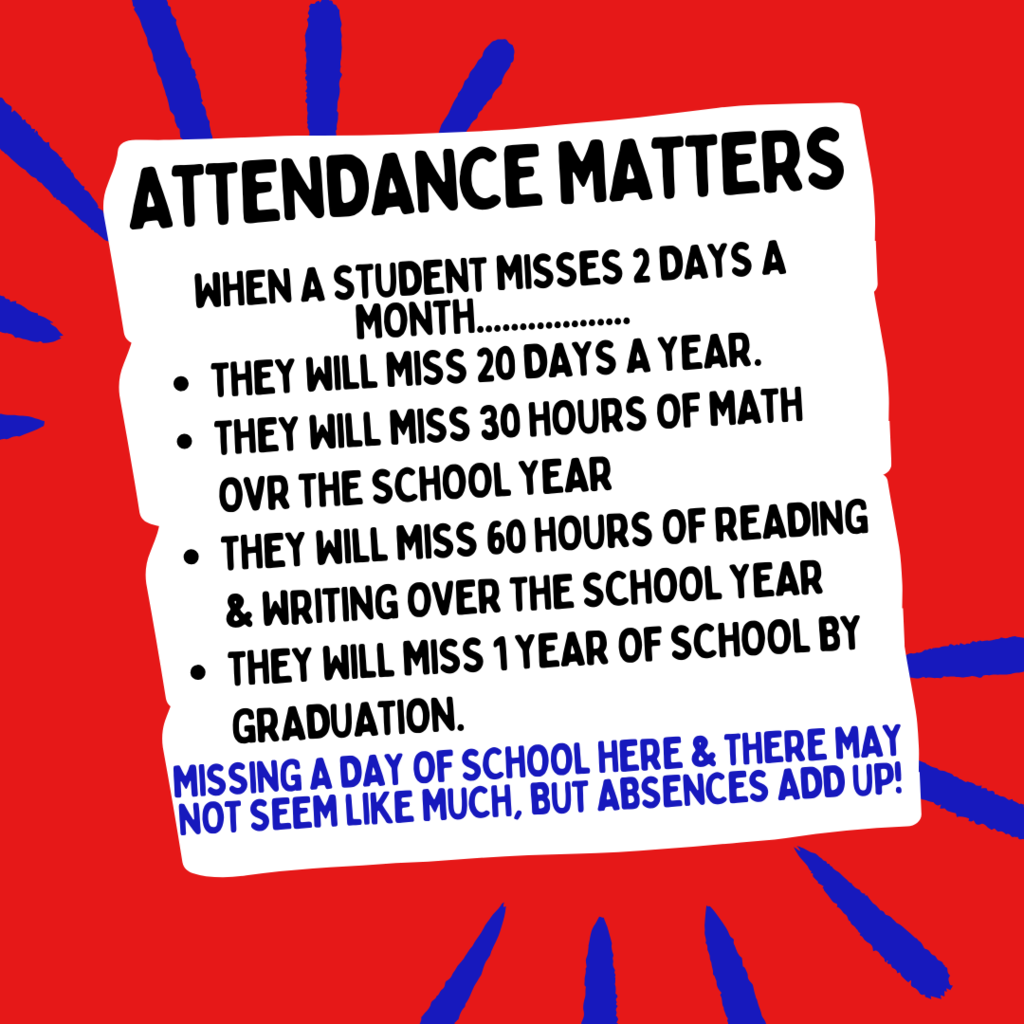 The Wheeling Park Patriots honored our nation's military last night at Wheeling Island Stadium during their game against University. This is the second year the West Virginia Army National Guard sponsored the event for its Guard the Gridiron Series. Our players are one of 50 schools across the Mountain State that participate in the series. The players participate in a boot camp with Guard Soldiers at the start of the season and are given a camouflage jersey to sport for the designated game. Last year, coaches nominated Charlie DiSaia for the West Virginia Army National Guard Leadership Award. This year, #18, Max Reasbeck was presented with the award for his exceptional leadership qualities on the field, in the classroom, and in the community. His coaches say he lives by the Army Values - Loyalty, Duty, Respect, Selfless Service, Honor, Integrity and Personal Courage every single day. Senior, Adam Carman was also recognized on the field for showcasing his unmistakable selflessness and courage by pledging to join and strengthen our United States Armed Forces. Carman just returned from Basic Combat Training for the Army National Guard at the start of the school year. Private Carman and his brother who is also a Soldier in the West Virginia Army National Guard, 2022 Wheeling Park Graduate, Gabriel Carman presented their mother with flowers at the center of the field sponsored by the Wheeling Flower Shop. We could not be more proud of our students for their exceptional leadership qualities and want to congratulate them for their hard work and dedication. This is PARK! ❤️💙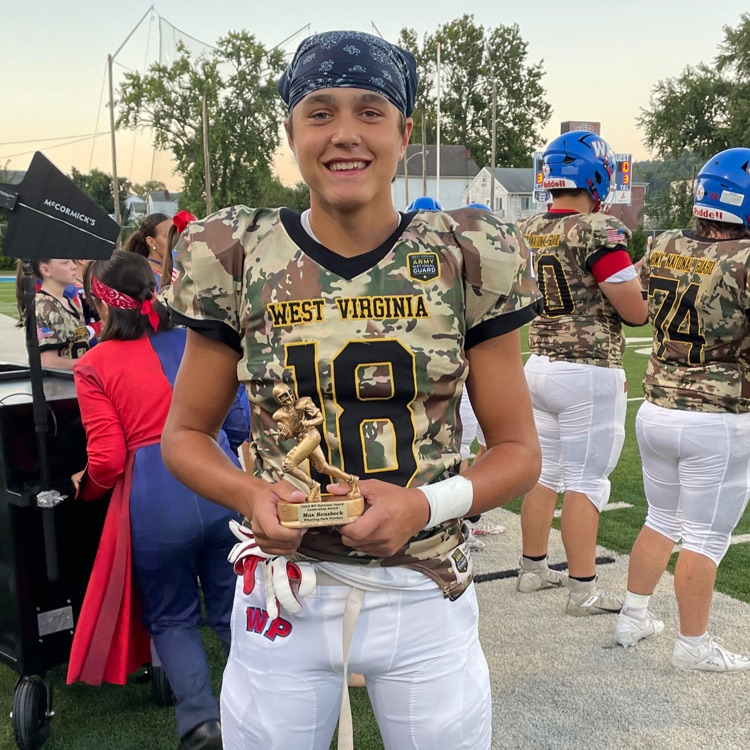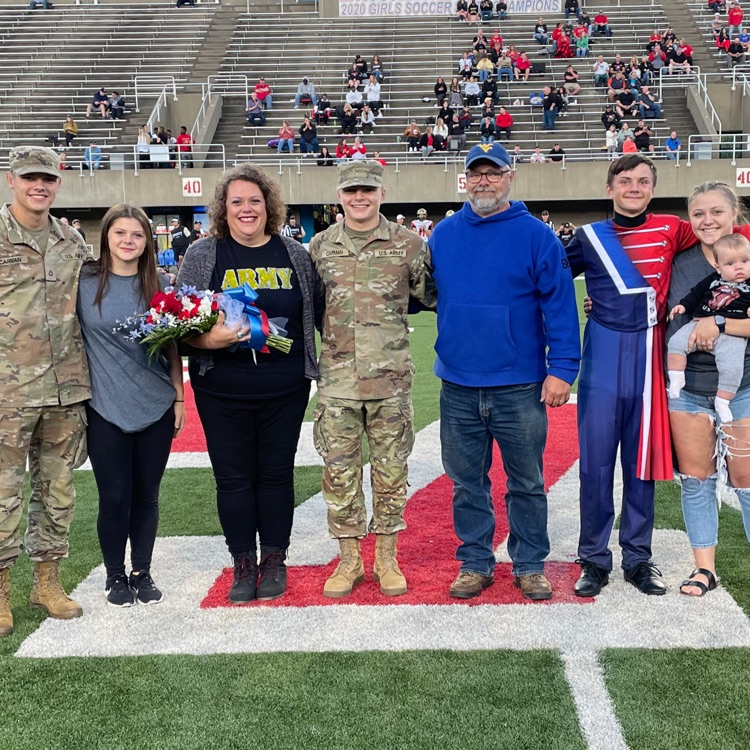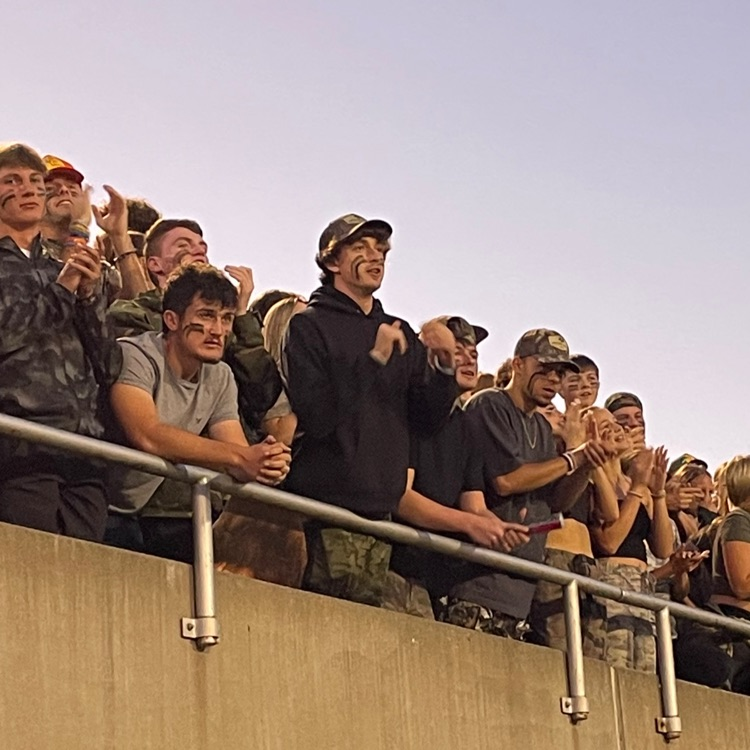 September is Attendance Awareness Month! Let's show everyone just how much 'Attendance Matters' at Wheeling Park High School by participating in the Communities In Schools Attendance Spirit Week!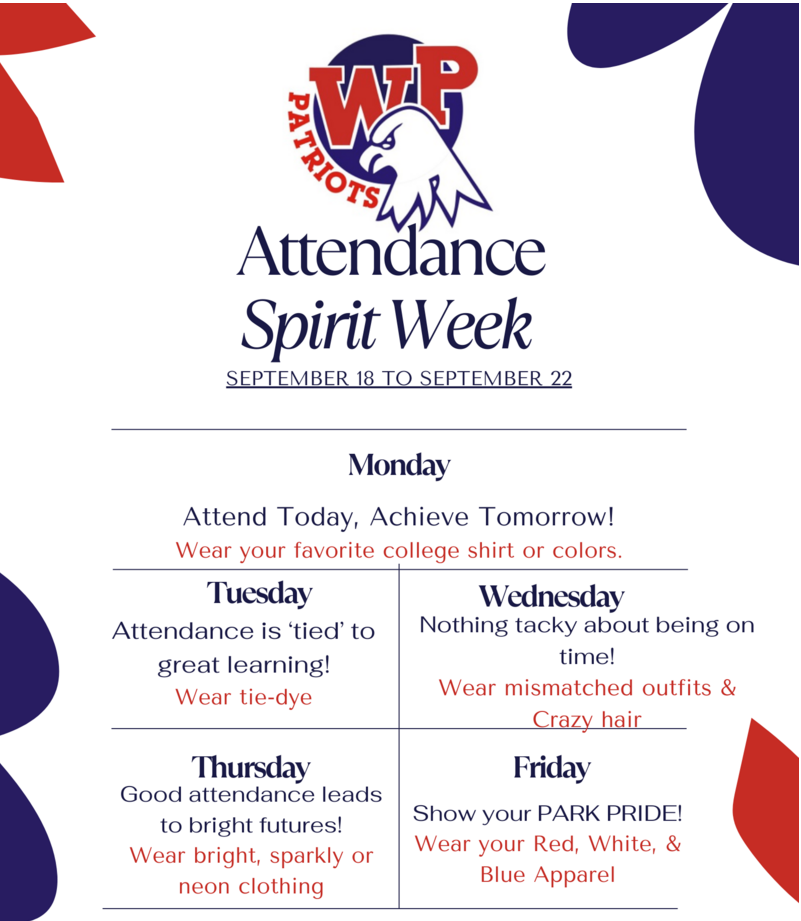 Mrs. Denitra Nizami will join our Local School Improvement Council as a parent representative. Thanks to all who volunteer and voted.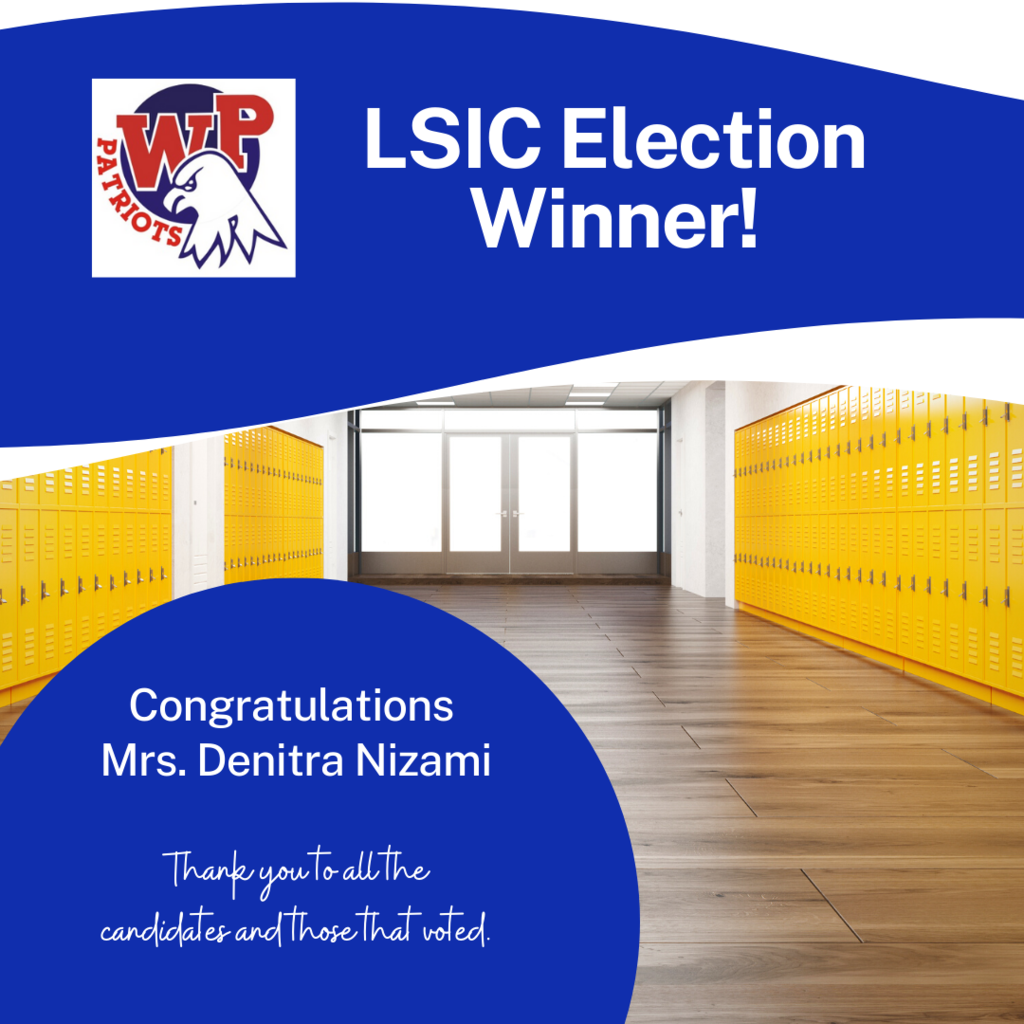 Wheeling Park's Varsity Football game for Friday, September 8th has been cancelled due to a scheduling error by the opponent. Despite multiple attempts, we were unable to secure a new opponent. Please come out next week - Friday, September 15 - to see us host University High at 7:30 p.m. Our Band and Cheer Team were excited to welcome alumni back to the field. In lieu of a game performance, they will be hosting a Band Night on Friday at 7:00 p.m. at the Island Stadium. Please feel free to come and enjoy the Pride of Ohio County.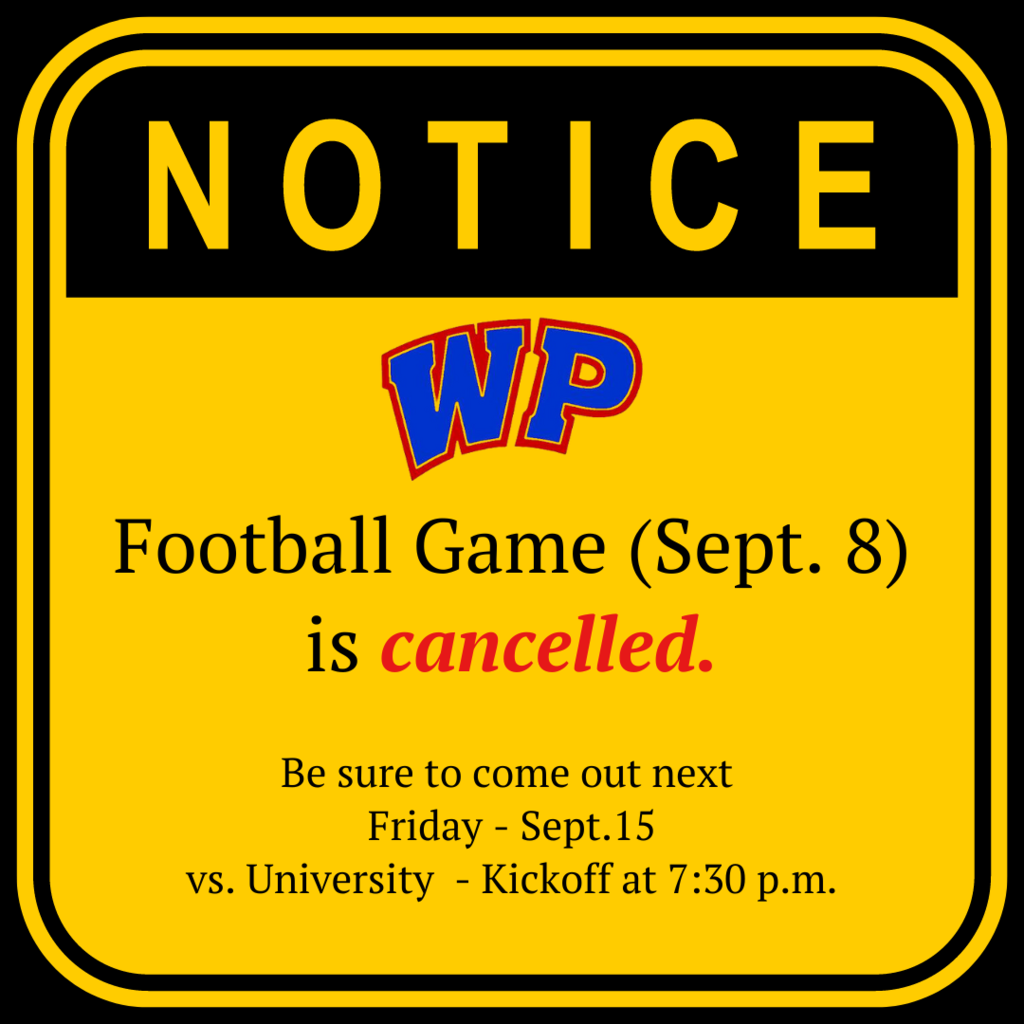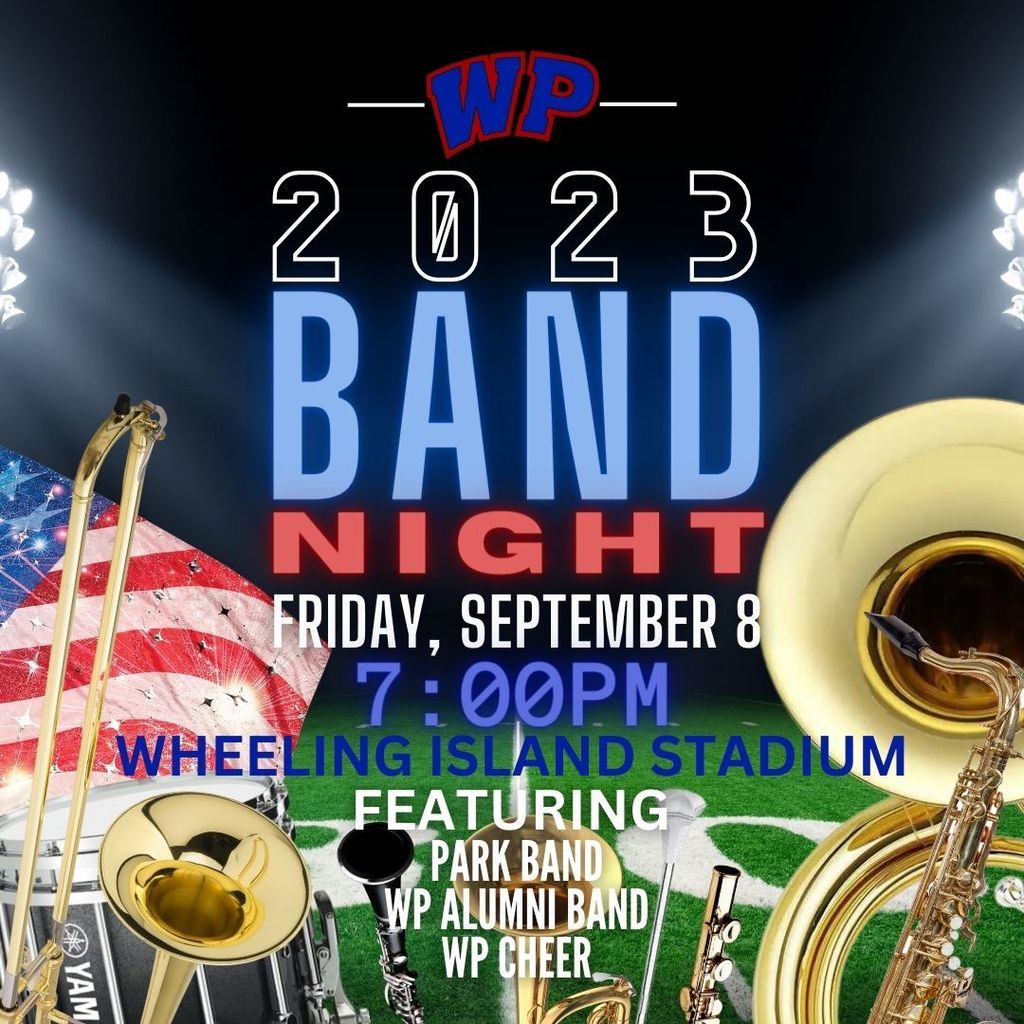 Parents, please vote for an LSIC representative. You'll need you child's student ID number. One vote per child. All ballots are confidential. Ballot closes Wednesday, September 6 at 3 p.m. Use this link:
https://forms.gle/omoA46kdF35htfY58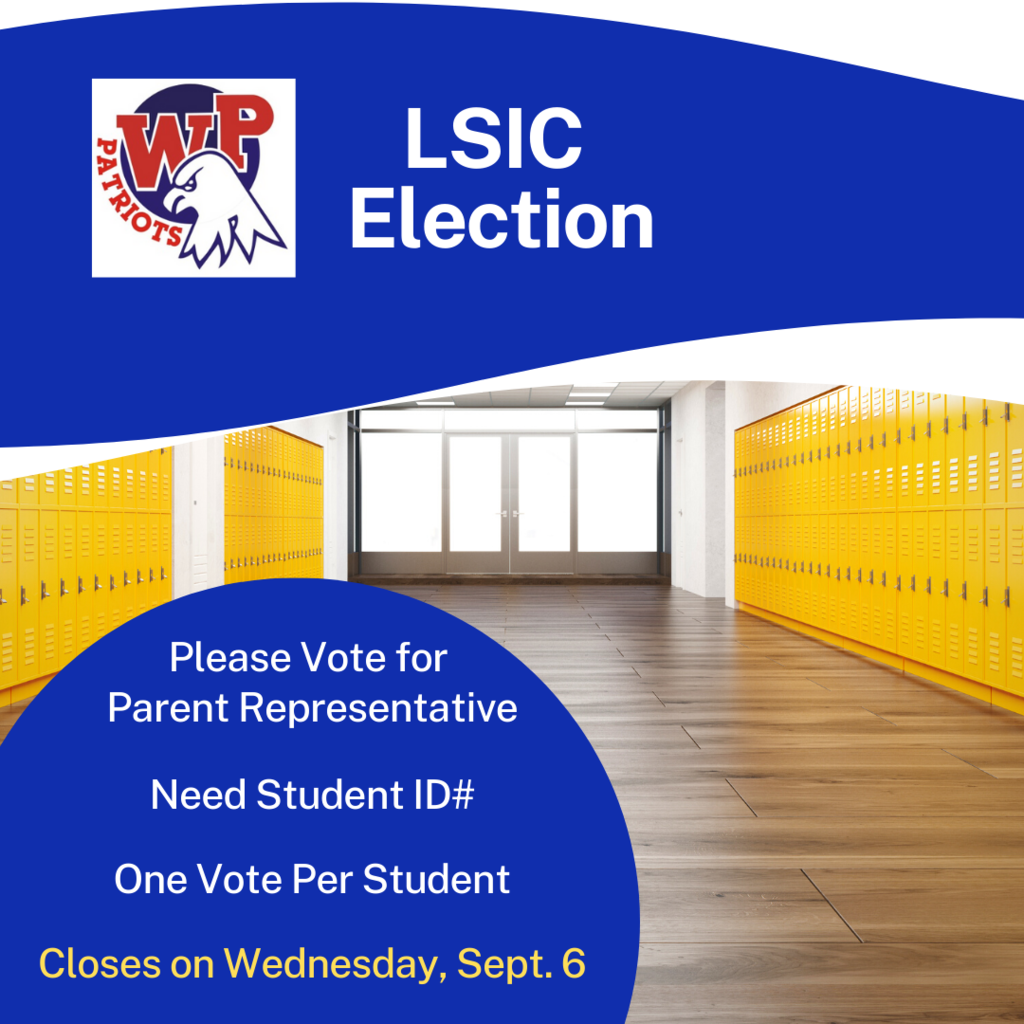 Local School Improvement Council Parent Vacancy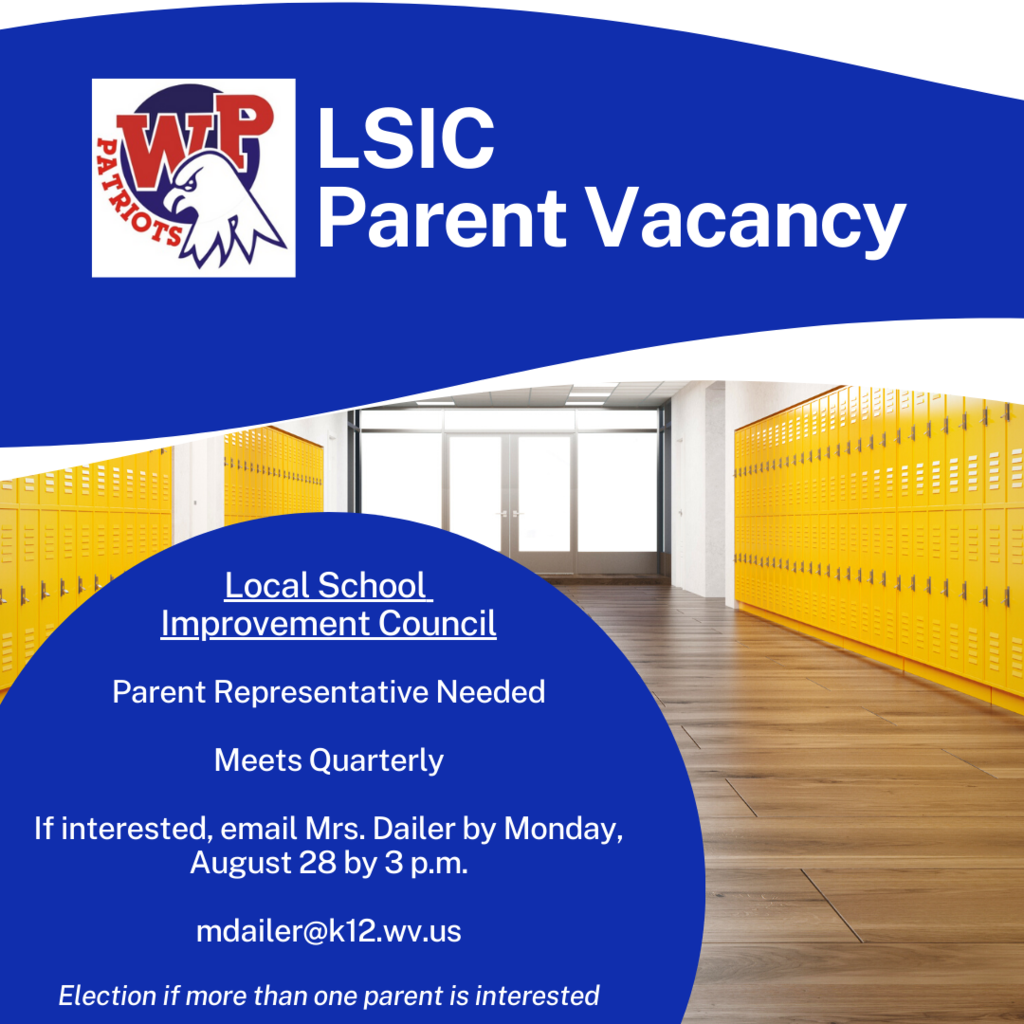 Park Families: We highly recommend connecting to Schoology. This is where you'll find up-to-date schoolwide information. You can also check your child's grades & attendance. Please call the Main Office & ask for Mr. Brian Leggett to gain parent access. 304-243-0400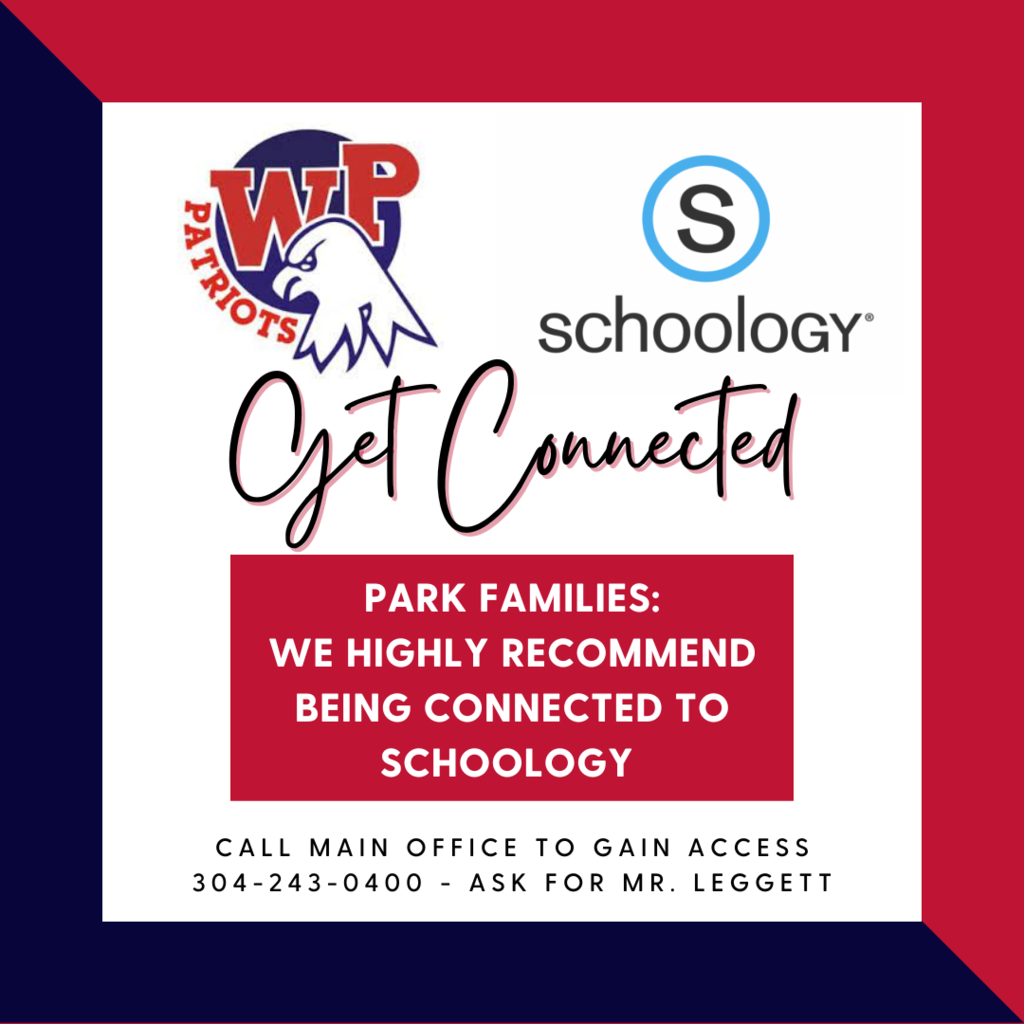 We're Ready! See you tomorrow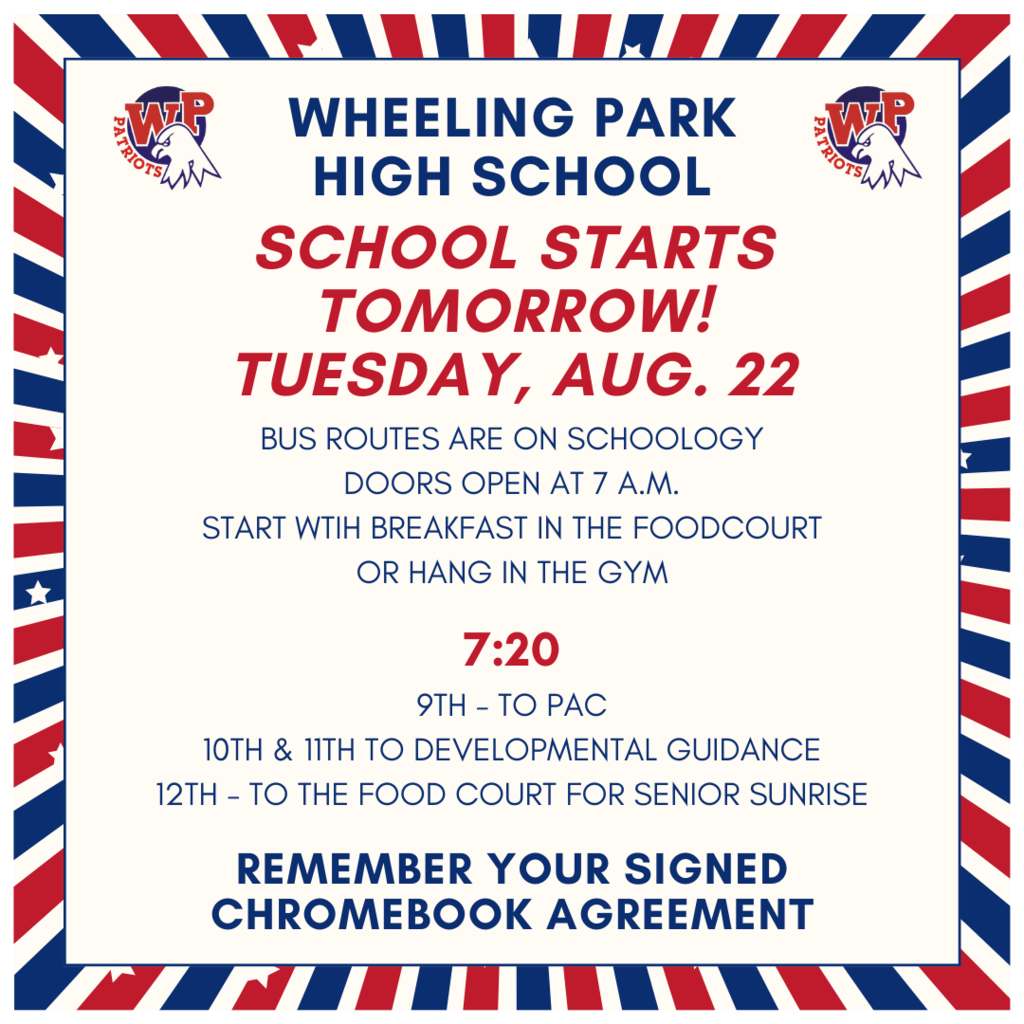 Transportation questions??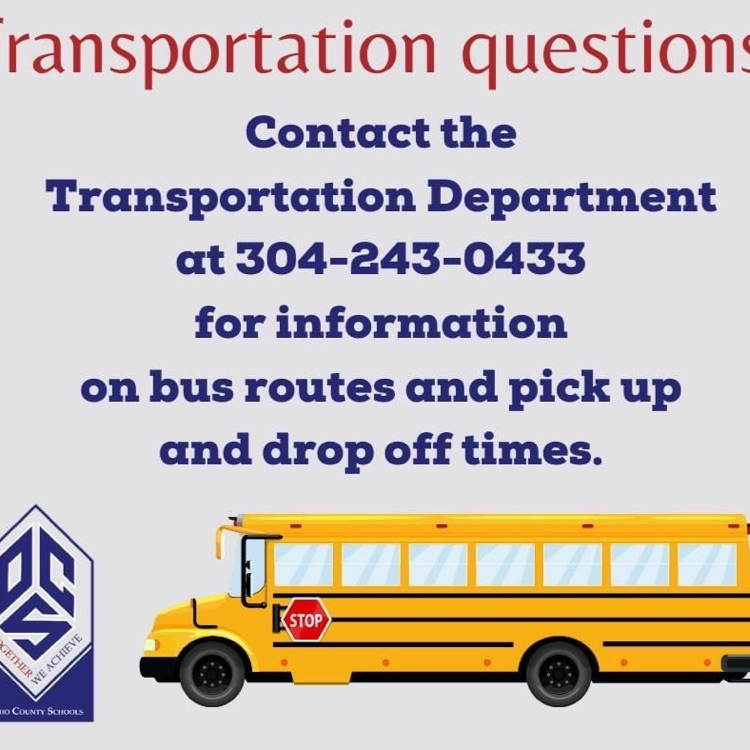 Congratulations to Ohio County Schools Community In Schools Site Coordinator Unique Murphy on becoming the newest member of Wheeling's Human Rights Commission!!! We are proud of you!! #experienceTHEPARK #TogetherWeAchieve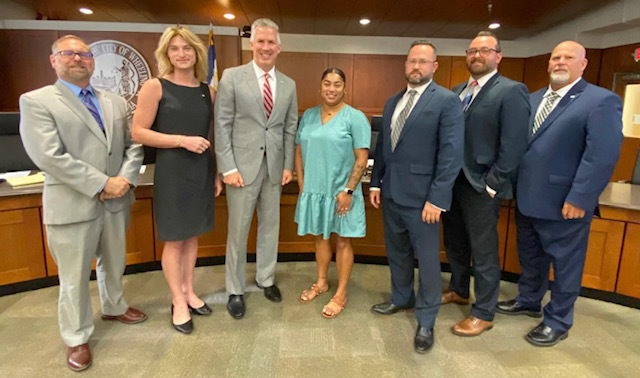 As a reminder, tonight is our Freshman & New Student Tailgate. This is a great opportunity to see the building, get your schedule, meet teachers and pick up your Chromebook. Last Name A - L, please attend from 4:00 to 5:30 Last Name M - Z, please attend from 5:30 to 7:00 Everyone should enter at the Main Entrance. We will have Freshmen Mentors available to assist you with tours of the building and finding your classrooms. We look forward to seeing you all.