Pediatric COVID-19 Vaccinations are available. Take a look at the information. #TogetherWeAchieve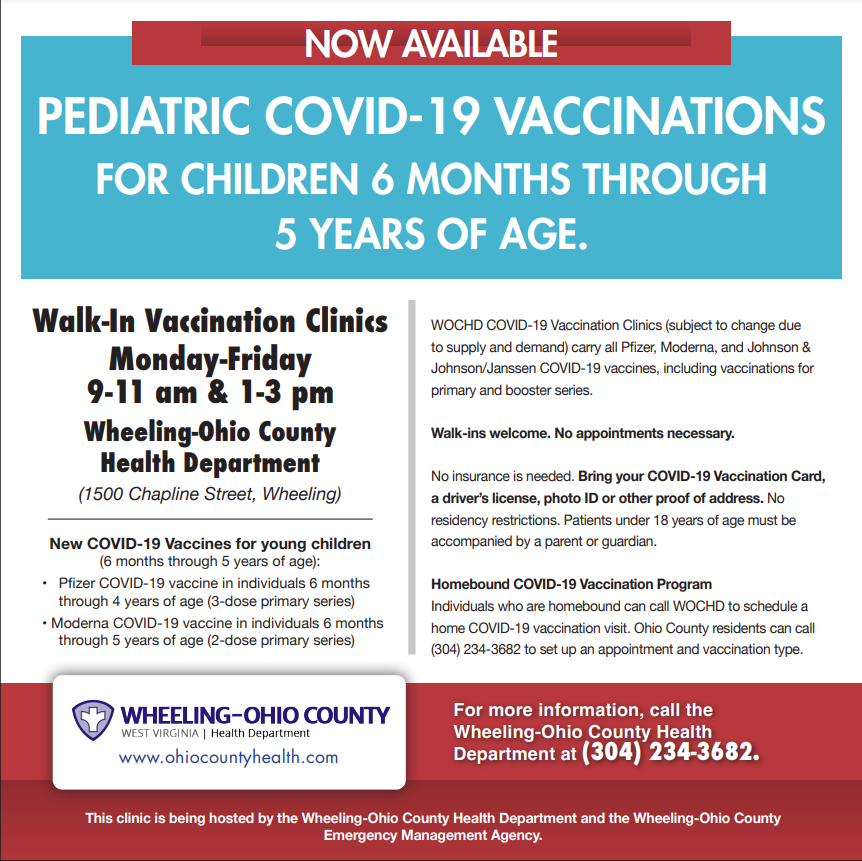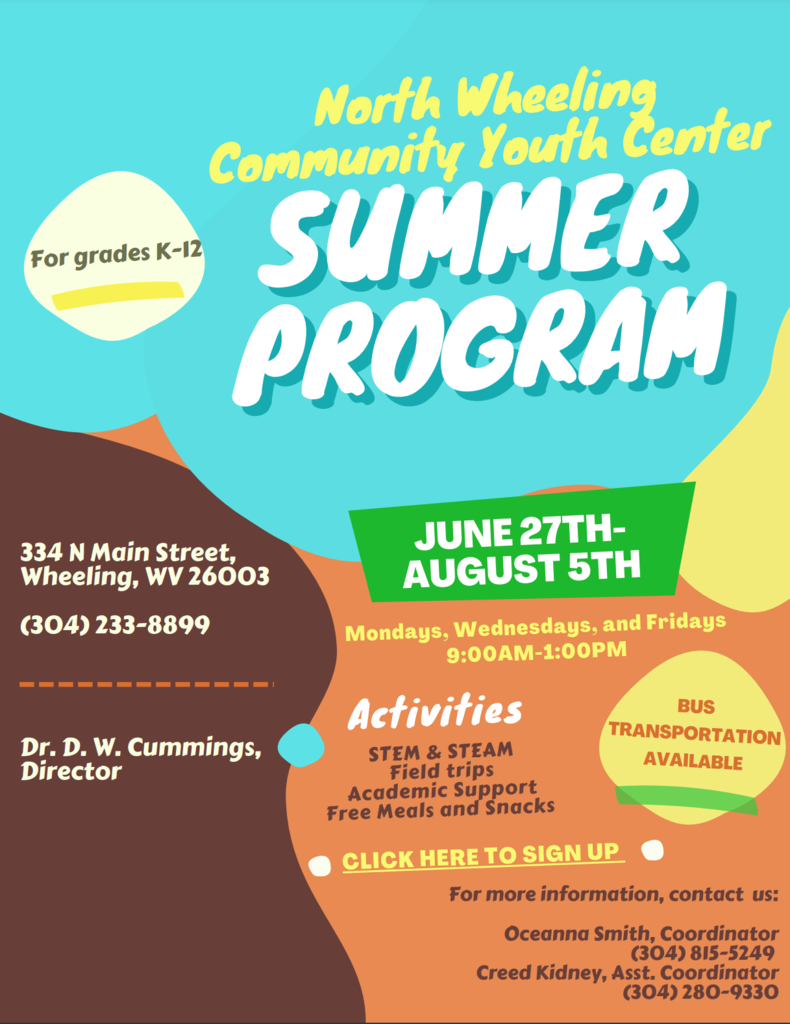 Ohio County Schools has released the bus schedules for the Elementary School Extended School Year Program and the Middle School Extended School Year/STEAM Camp programs!!! Check out the info!! #TogetherWeAchieve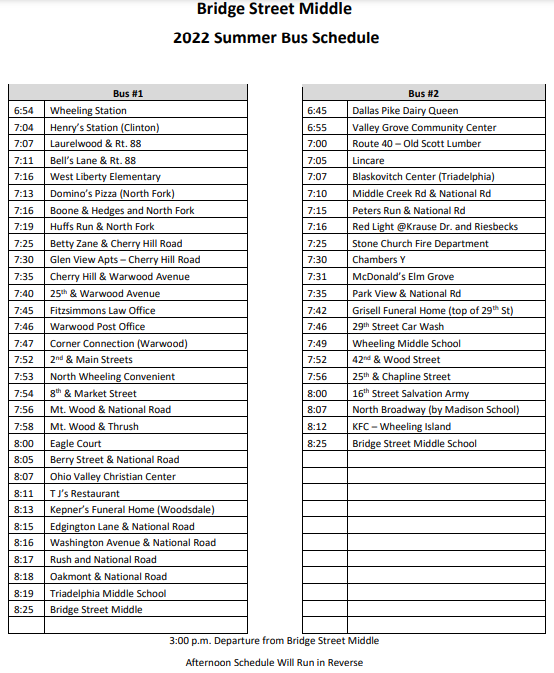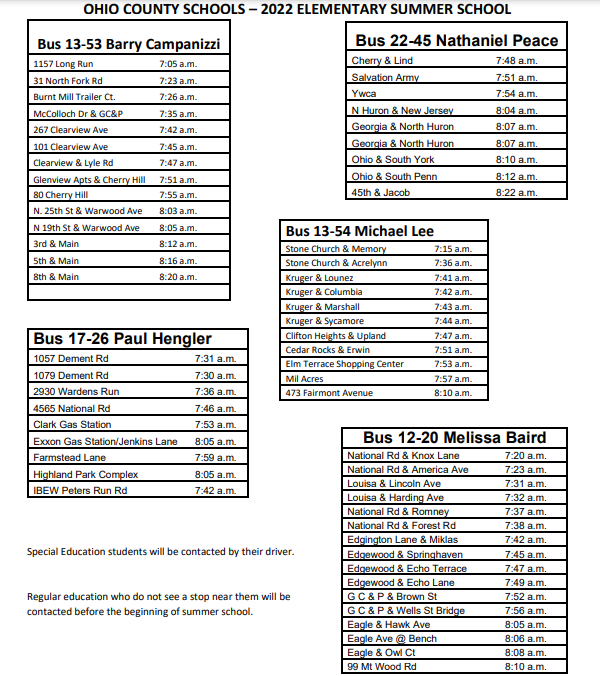 Summer meals will be available today at all locations with the exception of Wheeling Park High School and the Salvation Army on 33rd Street. #TogetherWeAchieve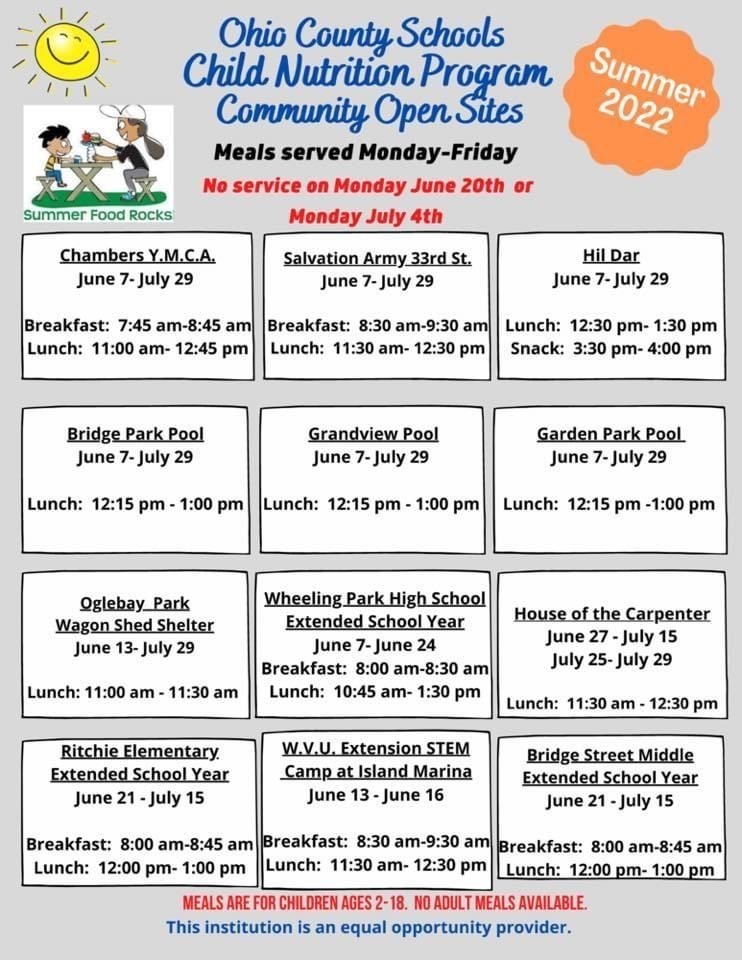 WPHS Summer School Updates Additional information is posted in Schoology and went out via call-out system.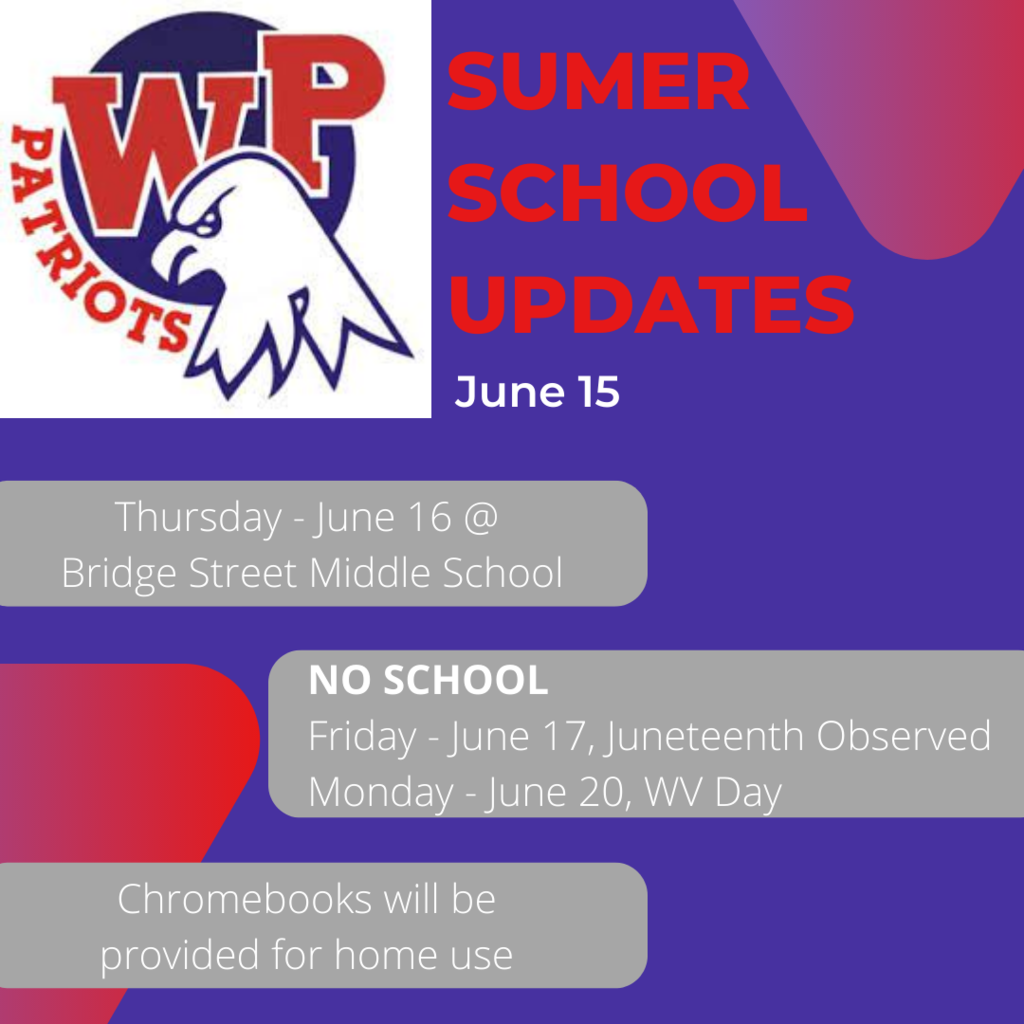 Please Make Note of the Following Information from the Board of Education Office TRANSCRIPTS: DURING THE SUMMER TRANSCRIPTS WILL BE PROCESSED ON THE WEDNESDAY OF EACH WEEK. THE FORM TO REQUEST A TRANSCRIPT IS LOCATED ON OCS WEBSITE – MENUS – STUDENT TRANSCRIPT REQUEST. COMPLETE THE FORM AND BRING TO THE BOARD OF EDUCATION ALONG WITH $5.00 IN CASH OR CHECK/MONEY ORDER. PROOF OF ENROLLMENTS: THIS FORM IS NO LONGER NEEDED FOR THE DMV TO GET A DRIVER'S LICENSE OR PERMIT SENIOR PASSES: THESE WILL BE PROCESSED ON WEDNESDAYS DURING THE SUMMER. WORK PERMITS: THE WORK PERMIT FORMS CAN BE FOUND ON THE WV CHILD LABOR DIVISION WEBSITE. THESE FORMS NEED COMPLETED BY THE PARENTS, THE EMPLOYER AND THEN BROUGHT TO THE BOARD OFFICE FOR COMPLETION.

The Ohio County Board of Education will hold its regular meeting at 6 p.m. on June 13 at the Board Office at 2203 National Road. #TogetherWeAchieve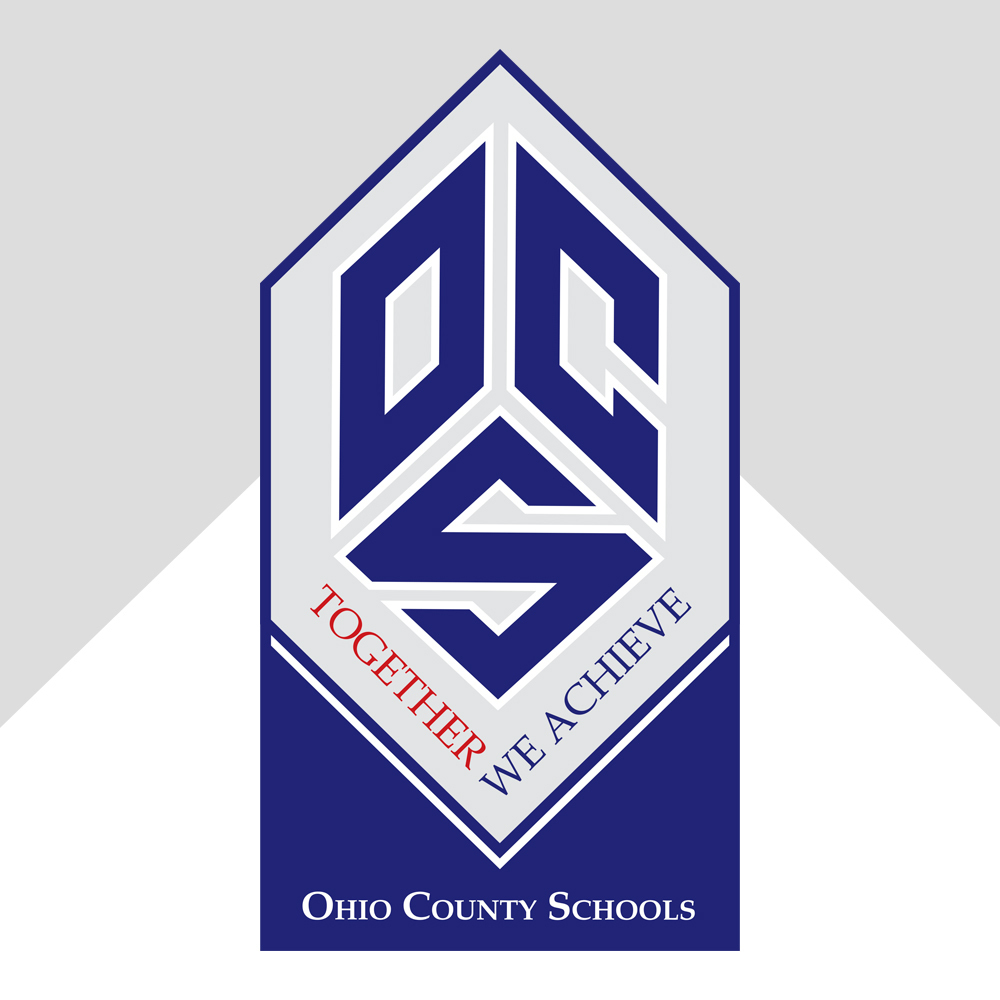 A fun and exciting community event is coming to the Wheeling Waterfront on July 9!!! Take a look at the details!!! #TogetherWeAchieve


Summer School Starts Tomorrow!


Take advantage of the last evening tutoring of the year! Ms. Jeffers will be online from 7-8.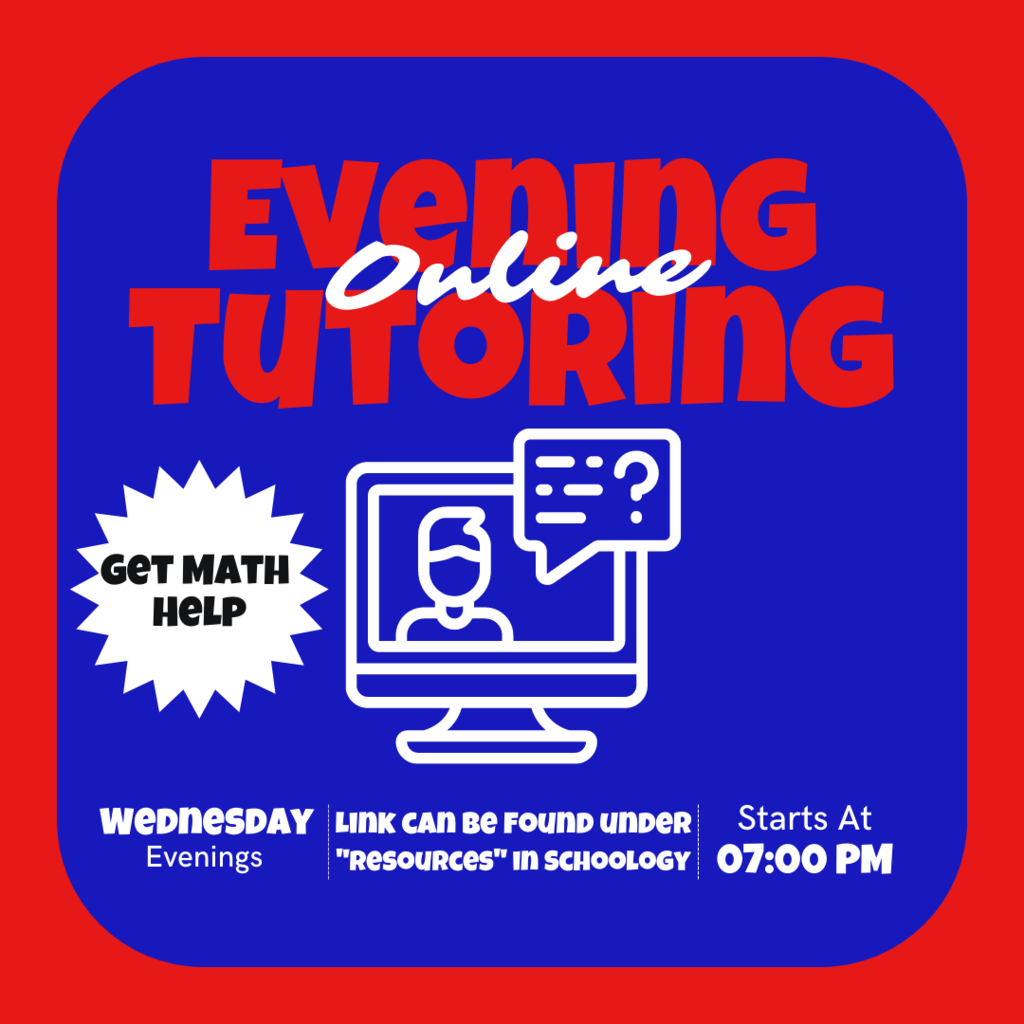 SCRAP WILD & WONDERFUL AUCTION Park Builders, Wheeling Park High School carpentry class, wants you to display your West Virginia pride with their Wild and Wonderful sign. The sign is constructed from wood pallet material and was completed in#westvirginia 13.5 hours. Place your bid using the link below. Bidding will close at 12pm May 31st. Wheeling Park SCRAP Team: Braden Hupp-design, Quinn Jamison-assembly, Bradyn Lucas- paint, Hayden Mangino-materials, Kaydence Mangino-cutting, Jaxon McCombs- cutting, Dakota Stenger- Materials, Dustin Swauger-paint, Evan Vansickle-assembly. Dimensions: Overall size 5'6'' x 5'6'' Thickness 1.5" The total weight is estimated at 60 lbs. No shipping options are available. The winning bidder will need to arrange for pick up and transportation for their item. #exploremfgwv #ExploreSCRAP #WVmanfacturingcareers #westvirginiamade #ThisIsCTE #WVEd #careerpathways #careerteched #skillsgap #manufacturingcareers #careerReadiness #WestVirginia
https://www.charityauctionstoday.com/auctions/scrap-2022-explore-the-new-manufacturing-32301?fbclid=IwAR3Siq7bnNOTEW-QBgPtKMZdHWTK5NhKnF3F_ySQIzMqIwmF7v-zSVnHrKo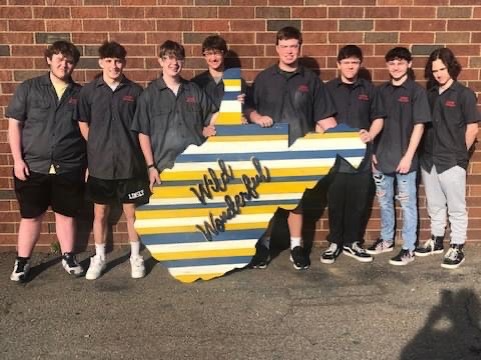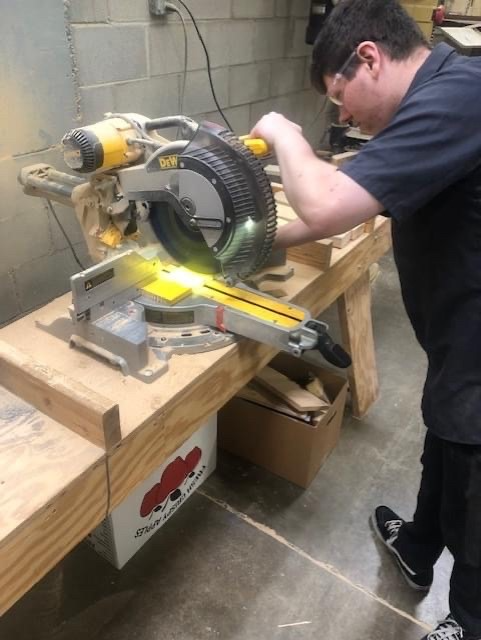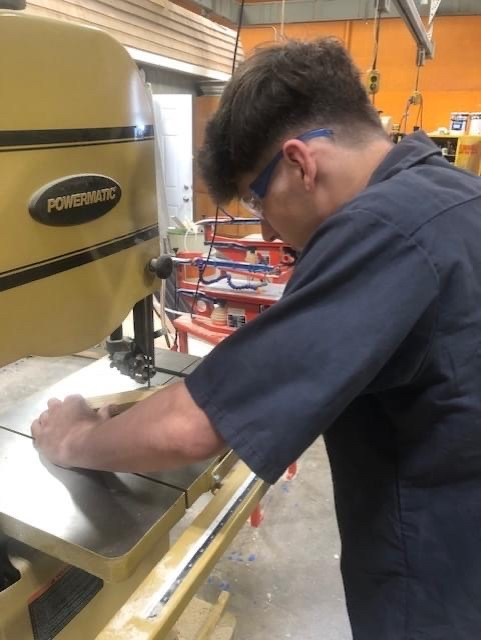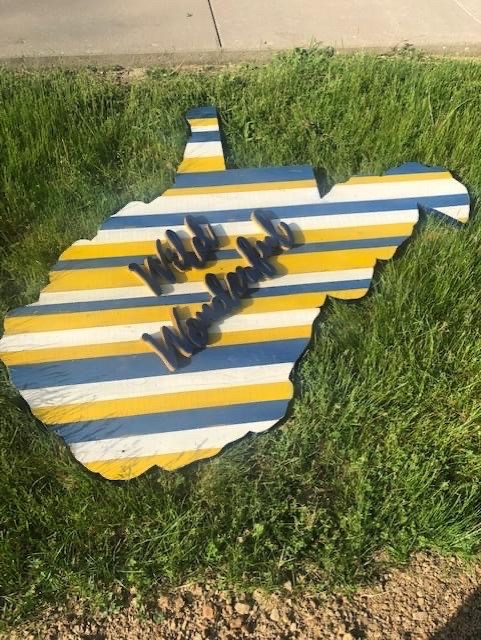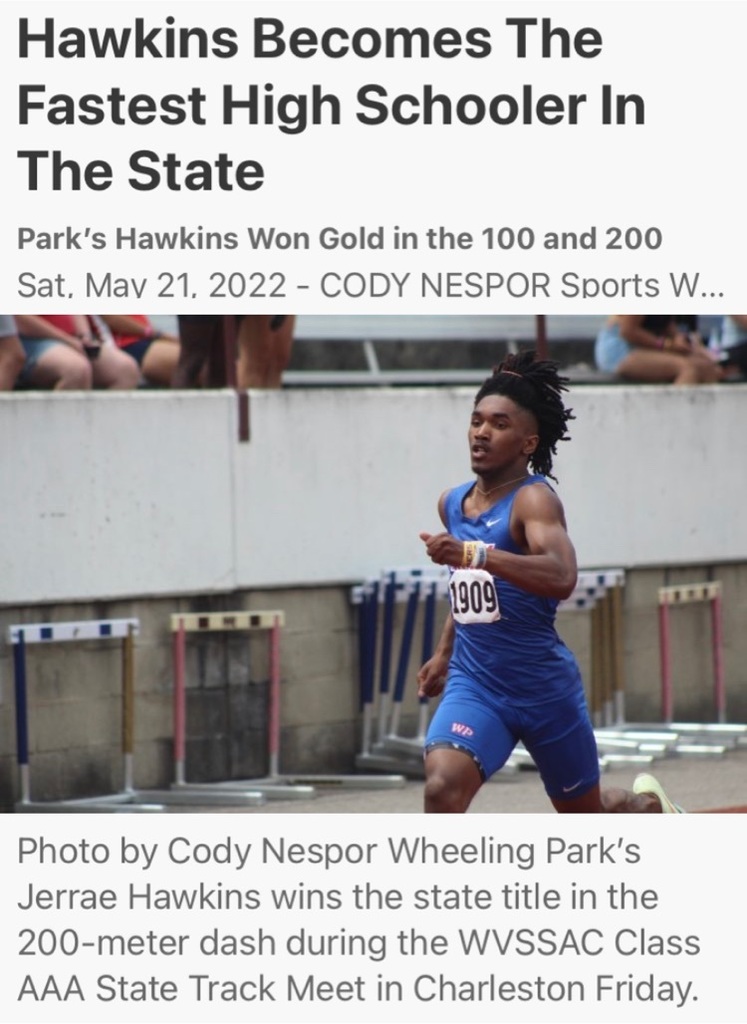 Best of luck to our Track team who will be competing in Charleston at the state tournament this Thursday and Friday.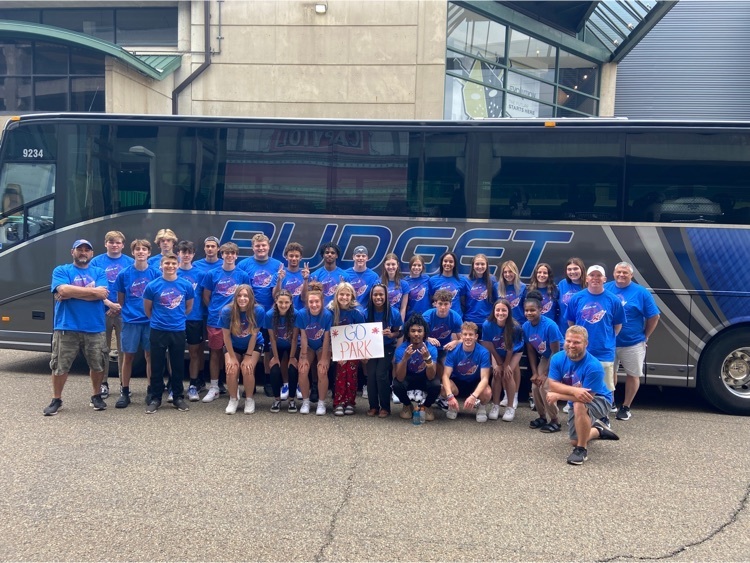 Our wrestling coach, Brain Leggett, has been named the OVAC Coach of the Year. This is the last award to cap off an amazing season for our wrestlers. They are #invested because of you, Coach Leggett. #experienceTHEPARK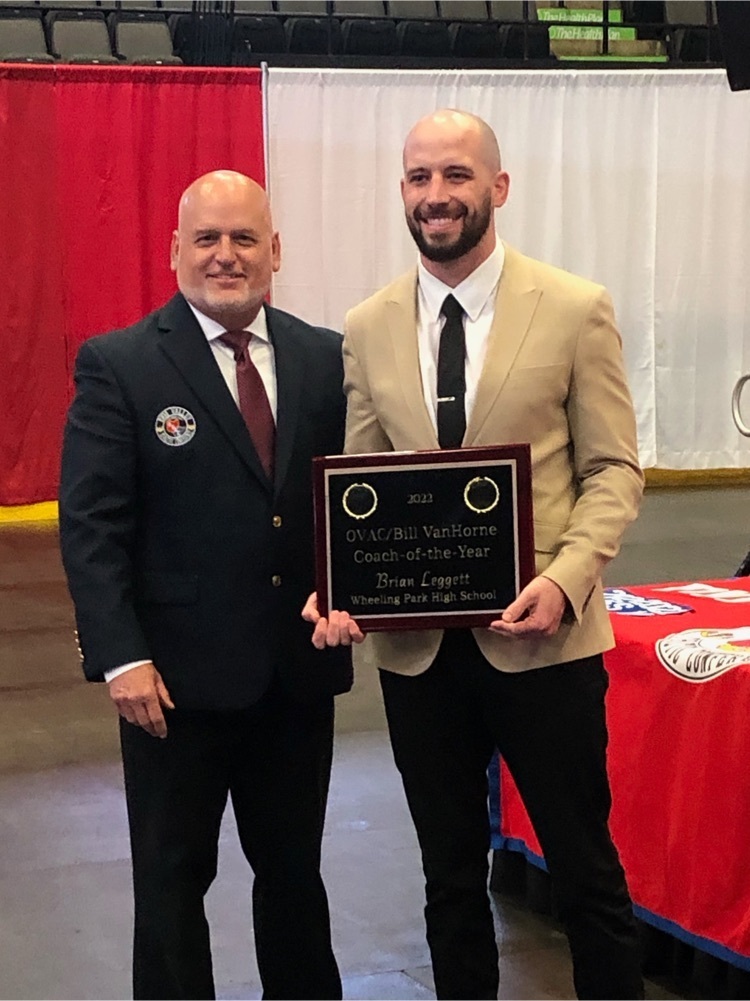 We are so proud of and happy for our 2022 Valedictorian, Abby Barki. #experienceTHEPARK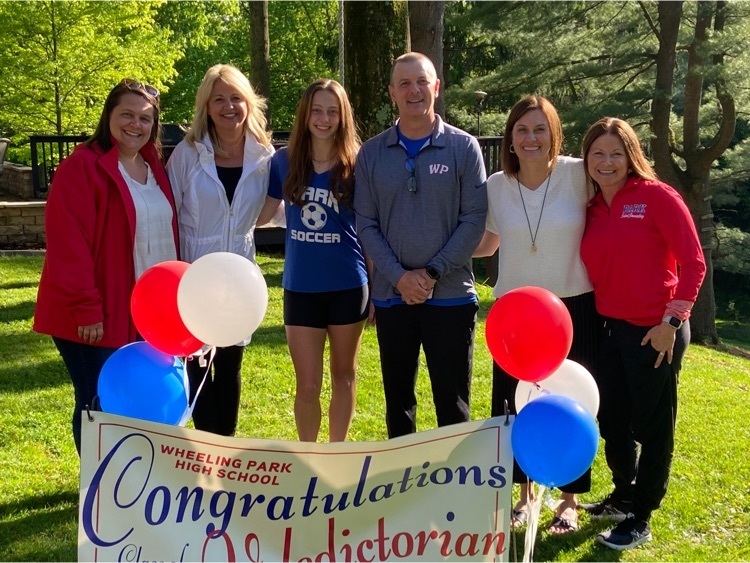 CONGRATULATIONS to the 15 new members of the Speech and Debate Team!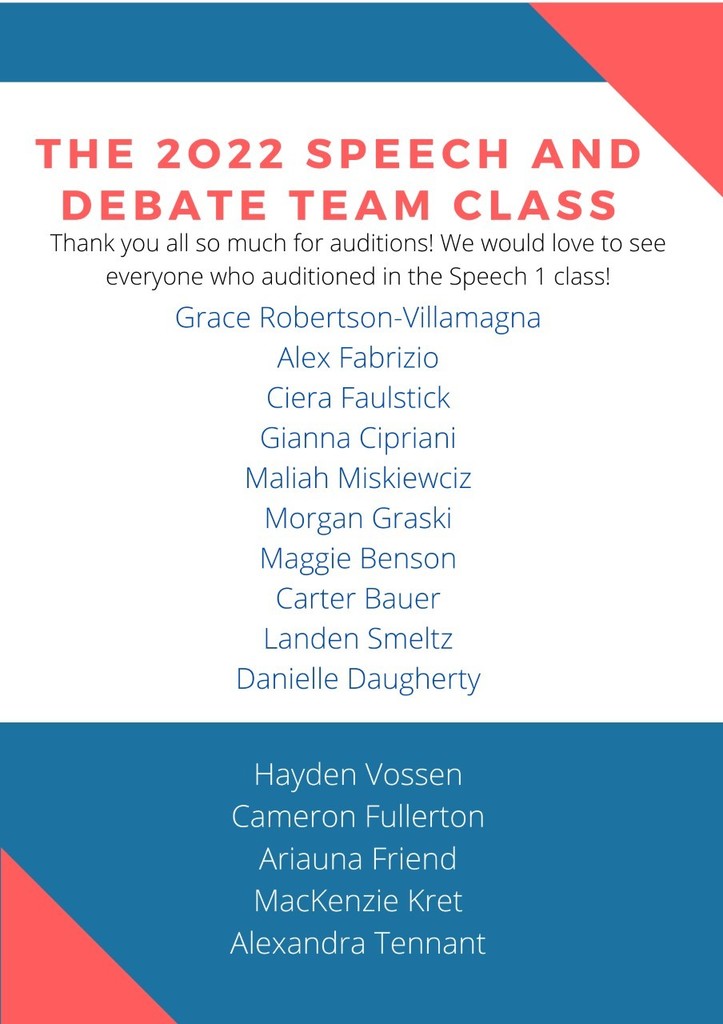 We have a lost puppy. Found on Parkview Rd. this morning by a staff member. Please share or call 304-243-0400 if you know who it belongs.